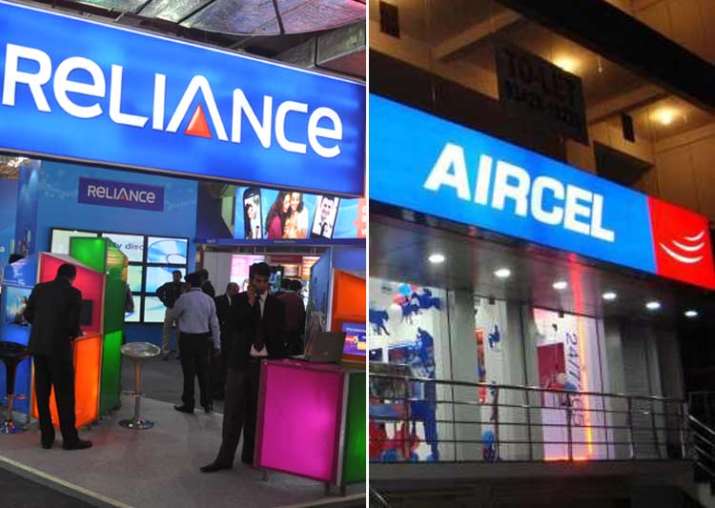 In the biggest consolidation deal in India's telecom sector, Anil Ambani-led Reliance Communications today agreed to merge its wireless telecom business with smaller rival Aircel to create the country's 4th-biggest mobile phone operator with asset base of more than Rs 65,000 crore. 
RCom and Aircel's majority owner, Malaysia's Maxis Communications Berhad (MCB), announced signing of definitive documents for the merger of their Indian wireless businesses. 
RCom and MCB hold 50 per cent each in the merged entity with equal representation on the board and committees. 
The transaction will reduce RCom's debt by Rs 20,000 crore (USD 3 billion), while Aircel's debt would go down by Rs 4,000 crore (USD 600 million) on closing in 2017, the two companies said. 
Both the companies will transfer Rs 14,000 crore of debt each to the joint venture, taking the total debt of the new company to Rs 28,000 crore, excluding Rs 6,000 crore of spectrum payment liability. 
The merger will create India's fourth largest telecom operator by customer base and revenues. The merged entity will have the second-largest spectrum holding among all operators, aggregating 448 MHz across 850, 900, 1800 and 2100 MHz bands. 
"The RCom-Aircel combination will create a strong operator clearly ranked amongst India's top 4 telcos by customer base and revenues, also ranking amongst the top three operators by revenues in 12 important circles," both the firms said in a joint statement. 
The entity will have assets of Rs 65,000 crore (USD 9.7 billion) and net worth of Rs 35,000 crore (USD 5.2 billion).  
"Together with our partners, MCB, we are delighted to have taken the lead in consolidation of the Indian telecom sector, first, with RCom's acquisition of the wireless business of SSTL (Sistema/MTS), and now, with the combination of our business with Aircel in a 50:50 joint venture with MCB," Reliance Group Chairman Anil Ambani said. 
This combination is expected to create substantial long term value for shareholders of both, RCom and MCB, given the benefits of the wide-ranging spectrum portfolio and significant revenue and cost synergies, he added. 
"This deal further reinforces MCBs commitment to India. Since acquiring Aircel in 2006, MCB has invested in excess of Rs 35,000 crore (USD 5.2 billion) into Aircel, making this one of the largest foreign investments into India, not only in the telecom industry but across all sectors," MCB said. 
MTS (Sistema) will continue to hold 10 per cent stake in RCom, with no presence on the board. 
RCom will continue to own and operate its high growth businesses in the domestic and global enterprise space, data centres, optic fibre and related telecom infrastructure, besides owning real estate.