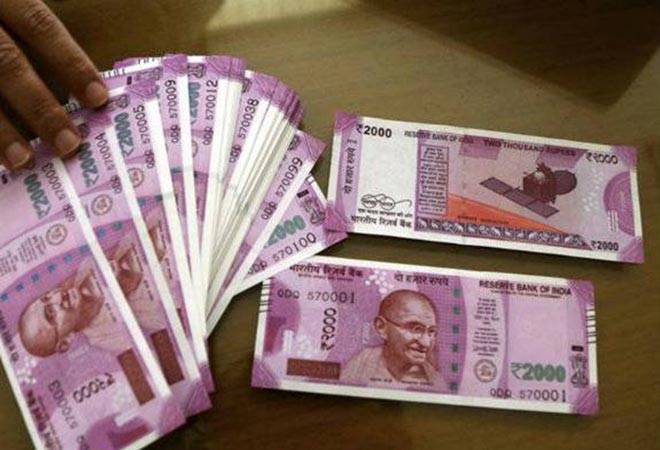 The shortage of Rs 2,000 bills in circulation may continue for some more time with the Reserve Bank of India having completely stopped printing the pink currency that was introduced in the wake of the government's demonetization decision in November last year. According to a Mint report citing people privy to the development, the RBI stopped printing Rs 2,000 notes around five months ago and is unlikely to take up its printing in this financial year.
On the other hand, the central bank has turned its attention to printing of new Rs 200 notes that are expected to come into circulation next month, the report cited one of the persons as saying on the condition of anonymity. The RBI has so far printed about 3.7 billion Rs 2000 notes amounting to Rs 7.4 trillion, one of the people cited above said. That more than compensates for the 6.3 billion Rs 1000 notes that were withdrawn after Prime Minister Narendra Modi's move on November 8, 2016.
The RBI has since stepped up the printing of other denomination notes, with Rs 500 notes getting priority. According to one of the persons, around 90 per cent of the new notes being printed are in Rs 500 denomination. "Nearly 14 billion pieces of new Rs 500 notes have been printed so far," the person said. That adds up to the 15.7 billion of old Rs 500 notes (amounting to Rs 7.85 trillion) withdrawn from circulation post demonetisation.
As per RBI data, currency in circulation stood at Rs 15.22 trillion as on July 14, eight months after demonetization. This is about 86 per cent of the Rs 17.7 trillion that was in circulation on November 4.
The RBI's printing press in Mysuru has also started printing the new Rs 200 notes, which are likely to come into circulation next month, according to a second person. "Initially, around a billion Rs 200 notes are expected to hit the market," he said.
The Economic Times had on July 20 reported on the shortage of currency notes being felt in parts of the country. "Bankers and ATM service providers say that there has been a sharp drop in the number of Rs 2,000 notes in circulation. Supply of new notes from the central bank has plummeted in recent weeks leading to speculation that it could be a deliberate strategy to restrict the flow of high-value notes in the economy," it said.
The report had also quoted an SBI official as saying that the bank was receiving Rs 500 notes from the RBI as high-value currency and RS 2,000 notes were coming through counters by way of recirculation.   
The new batches of Rs 500 notes that the RBI is printing should ease the shortage of Rs 2000 notes in circulation that is being reported in certain parts of the country.