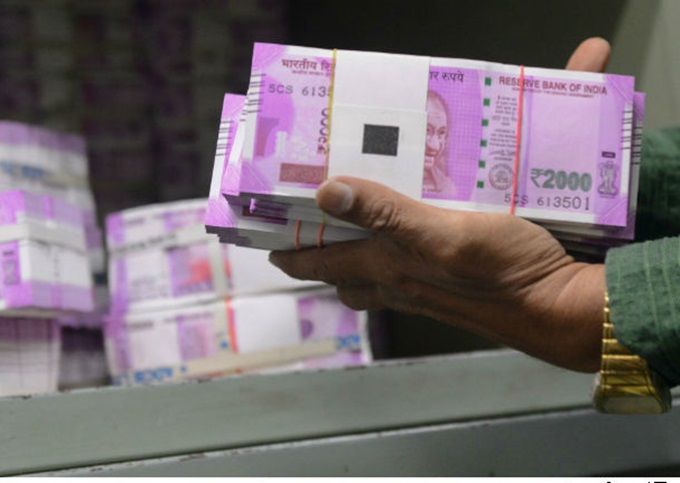 In a breather for common man, struggling with long queues outside banks and ATMs post scrapping of higher denomination notes, the central government has directed banks to activate nearly 2 lakh micro-ATMs, 1.1 lakh in rural areas and nearly 90,000 in urban and semi-urban areas, to facilitate the disbursement of new currency. 
With this move the government is hoping that this will reduce some stress on the bank branches and ATM network. 
"Micro-ATMs can be extended in the shortest possible time and the more cash-in, cash-out points are there, the more it will help the public," Ashok Kumar Singh, director (financial institutions) at the finance ministry told Economics Times. 
"We have almost doubled the number of transactions at business correspondent points in the last couple of months and interoperable transactions have risen 10 times in the last six months," he added.
Micro-ATMs are handheld devices enabled with GPRS and some have a fingerprint scanner attached to them, making them Aadhaar-compatible. 
All that a customer has to do is use the debit card as he would in an ATM, and the moment the card is swiped, the micro-ATM connects it to the core banking system and money is either debited or credited from the account. 
Meanwhile, Government yesterday said that it has set up a task force under the chairmanship of RBI Deputy Governor SS Mundra to ensure that ATMs across the country are ready to dispense higher denomination notes (Rs 500 and Rs 2000) in the shortest time. 
"The number of ATMs which will be recalibrated and which can dispense Rs 2,000 notes will be stepped up...To make this whole process faster, to expedite this whole process, a task force was decided to be set up under the chairmanship of Deputy Governor," Economic Affairs Secretary Shaktikanta Das said.