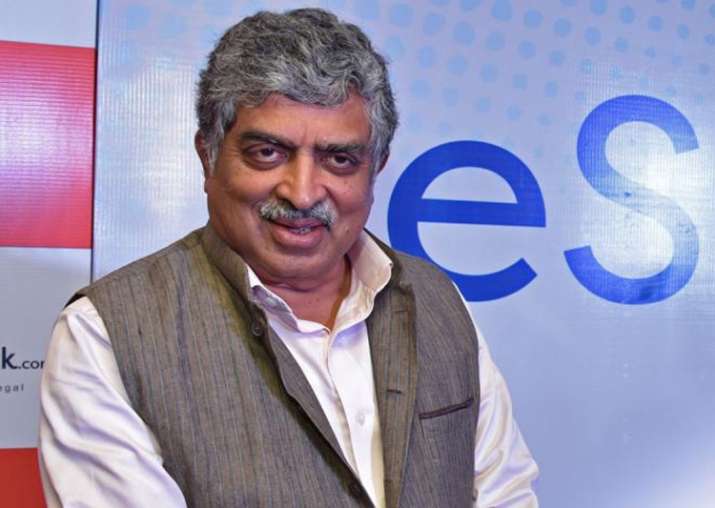 Software major Infosys co-founder Nandan Nilekani and Helion's senior managing director Sanjeev Aggarwal have announced to float a Rs 649 crore fund to bring financial and intellectual capital to scale up firms that are working towards addressing the country's problems in the consumer technology space.
In a statement issued here, Nilekani said that that the venture, which has been named 'The Fundamentum Partnership', will have an initial corpus of Rs 649 crore (USD 100 million) and will be extended to Rs 1300 crore (USD 200 million) if opportunities come along.
As a scale up platform for entrepreneurs, Fundamentum will invest USD 10-25 million in consumer technology companies that have attained the product market fit, have an initial momentum and are looking to scale up.
"At Fundamentum, we are committed to building companies to last, with speed and at scale, as India is blessed with phenomenal entrepreneurial talent," Nilekani said. The fund will also raise additional capital from select institutional investors.
"As I have enjoyed looking at Indian entrepreneurs identifying unique Indian problems and then solving them with technology, our platform (fund) is an attempt to see how we can amplify their success," Nilekani added.
In a departure from industry practice, both Nilekani and Aggarwal will not charge management fee or carried interest to the fund. A portion of the fund will go into investments in enterprise technology and outsourcing firms serving global corporations.
"We will also back local champions in building durable technology firms, assist portfolio founders in building scalable technology architecture and navigating important inflexion points like capitalisation and inorganic growth," Nilekani said.
Going forward, Nilekani will not invest in start-ups any more as Fundamentum will be the sole platform to engage with the start-up world. He will be engaged in selecting and mentoring companies.
Aggarwal co-founded the Mauritius-based India focused venture capital firm Helion in July 2006 after global IT behemoth IBM acquired his earlier co-founded Daksh in June 2004. Since then, he has also been an early stage investor and board member in leading firms like BigBasket, MakeMyTrip, ShopClues and Livespace.
"While India has earned recognition as a start-up nation, it is as yet an unproven scale up nation. Ten years ago, with Helion, the attempt was to participate in creating a 'start-up' ecosystem in India and now, with Fundamentum, we want to help build a much needed 'scale up' ecosystem in the country," said Aggarwal.
Both Nilekani and Aggarwal played key roles in building marquee technology firms. Their second innings as investors and mentors in the Indian startup ecosystem have seen them betting on companies that are uniquely Indian.
With IANS Inputs