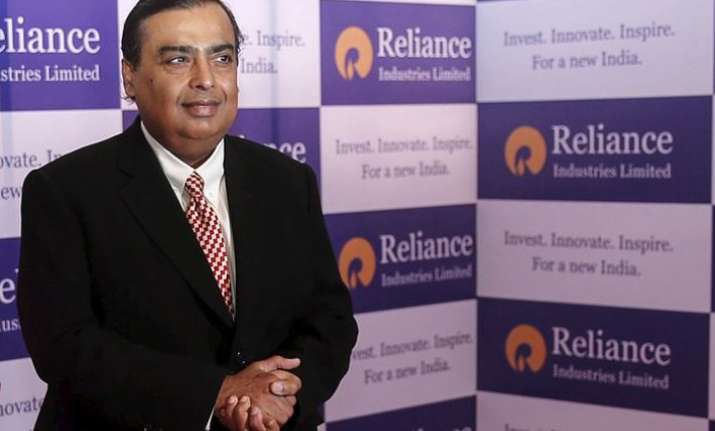 Mukesh Ambani-led Reliance Industries Limited (RIL) on Thursday reported a consolidated net profit of Rs 7,206 crore for the second quarter, which was higher by 1.3 per cent over the first quarter of this financial year, but down 22.9 percent over the like quarter of last year. 
The company's standalone quarterly net profit stood at Rs 7,704 crore, up 17.9 per cent over the corresponding period of the previous year. 
The main surprise was in the gross refining margin -- the difference between the crude oil price and the value of petroleum products coming out of a refinery -- of $10.1 per barrel, which was below $11.5 per barrel for the previous quarter, but well above market expectations. 
"The company achieved outstanding second quarter results with strong refining business performance and record petrochemicals segment earnings," Mukesh D. Ambani, Chairman and Managing Director, Reliance Industries Limited said in a statement after the release of the latest numbers. 
"Refining business sustained high profitability in a tough environment, highlighting our exceptional refining assets, dynamic response to market trends and robust operations," Ambani said. 
"Petrochemicals segment gained significantly from higher volumes, integration and supportive product margins." 
On a consolidated basis, Reliance Industries achieved a turnover of Rs 81,651 crore, an increase of 9.6 per cent over the corresponding period of the previous year. "Increase in revenue is primarily on account of increase in volumes in refining, petrochemical and retail businesses." 
The results were announced after the close of Indian equity markets. The company's shares, though, ended the day at Rs 1,088.50, up Rs 1.60, or 0.15 per cent. 
Outstanding debt as on 30th September 2016 was Rs 189,132 crore ($ 28.4 billion) compared to Rs 180,388 crore as on 31st March 2016, the company said. 
The company also spoke about its latest venture -- Jio 4G services -- in the results statement. 
It took exception to incumbent players not providing enough interconnect points for Jio calls to go through, and said its customers, as a result, continued to face severe quality of service issues. 
"Call failure rates continue to be severe with over 75 calls failing out of every 100 call attempts on the networks of some of the operators. This is in breach of quality of service regulation that not more than 5 calls out of every 1,000 call attempts can fail. 
"Jio has created a world record by crossing 16 million subscribers in its first month of operations (September 2016). Jio has achieved this growth faster than any other telecom operator or start up in the world including the likes of Facebook, WhatsApp and Skype," the company said.  
"We are delighted and humbled by the enthusiastic adoption of Jio by India. Jio is built to empower every Indian with the power of data," Ambani said. 
(With IANS inputs)