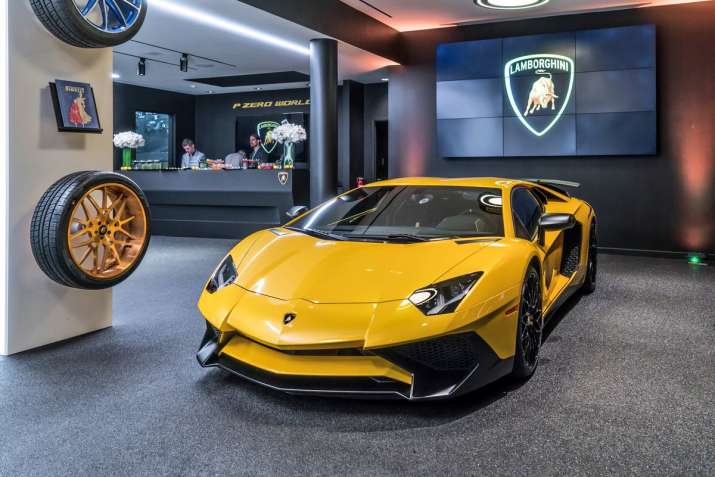 Italian supercar maker Lamborghini today unveiled its two-seater Aventador S supercar at a price of Rs 5.01 crore (ex-showroom).
The second launch from Lamborghini after the Huracan RWD Spyder, the Avetador S comes to India within months of its global launch.
Essentially a meaner version of its predecessor Aventador, the 'S' suffix signifies an improved design, sharper styling, better aerodynamics and a retuned V12 engine that now churns out over 40 bhp of additional power.
"With the kind of response we have received for the new Aventador S LP 740-4 Coupe even before the launch, I am already sold out for the first year for this four-wheel steering car. I am very confident of more than doubling our market share to 20-25 per cent from the 10 per cent we have here today," Lamborghini India head Sharad Agarwal told PTI.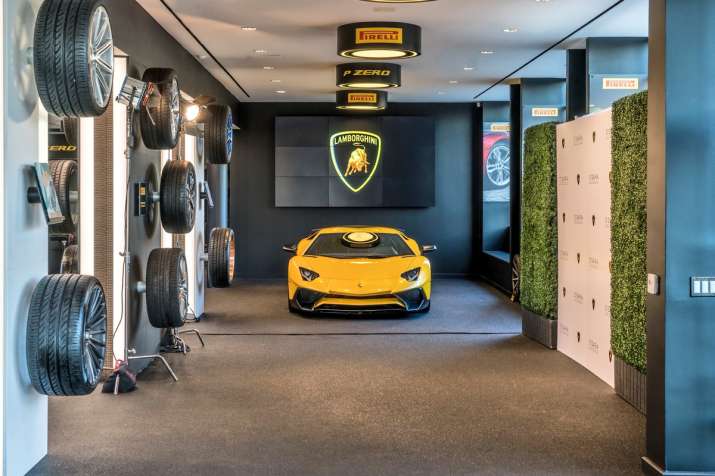 The beast sports a 6.5 litre V12 engine that churns out 730bhp at 8400 rpm and develops a peak torque of 690Nm at 5500 rpm.
The motor comes mated to a 7-speed dual clutch automatic transmission that sends power to all four wheels. Also, the addition 40 bhp power allows it to go from 0-100 kmph in flat 2.9 seconds before the car reaches a top speed of 350 kmph and the 100-0 kmph can be achieved with 30 metres.
The four-wheel steering car technology allows all the four wheels to be controlled by the steering.
He said the volume driver for Lamborghini is Huracan, with 90 per cent of the volume.
Agarwal said after contracting for four years, the market grew first time in 2016 to 70 units. The peak was in 2011 when the volume touched 95 units. It had gone down to 40 units in 2014 which rose to 70 last year.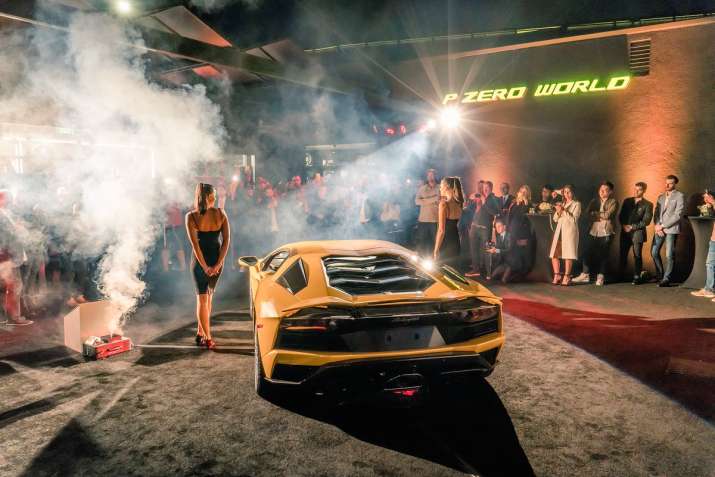 He also said over the next two-three years this segment should be in three digits volume, and based his optimism on the GST implementation which though will not have any tax benefits, definitely ease the taxation process, and thus, will give a boost to growth.
He said the effective tax rate is 179 per cent on any of the models that Lamborghini or sister brands Porche or Audi R8 here. Out of this, customs duty alone is 130 per cent and then rest of taxes. This will be stabilised and simplified under the GST.
The Aventador S, priced at Rs 5.01 crore and upwards depending on the customisation (ex-showroom Mumbai) competes with its sister brand Audi R8, Ferarri FF, Mercedes AMG GLS, BMW i8 and BMW M6 series among others.
The previous model Aventador was priced at Rs 4.32 crore in Delhi, while the Ferarri FF and other extension come under Rs 4 crore, the i8 and the Merc AMG come at around Rs 2.5 crore.
The new Aventador S LP 740-4 Coupe replaces its predecessor and is sharper and more powerful version of the coupe mounted on a 6.5 litre engine offering 350 kmph of top speed.
(With inputs from PTI)