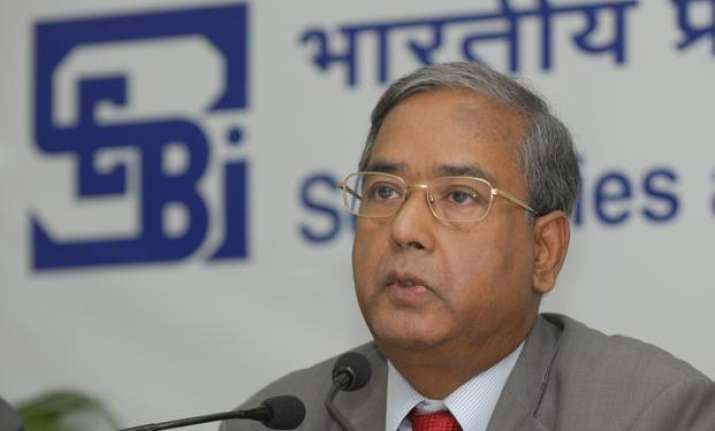 New Delhi: It takes examining over 100 alerts a day, analysing hundreds of bank accounts of suspected entities and digging deep into data about thousands of PANs at times to ensure that Indian securities market remains a safe place to trade, Sebi chief U K Sinha has said.
Terming securities market regulatory framework in India as much more robust than most other countries, Sinha also said that strong measures have been put in place to check any misdemeanors including misuse of instruments like P-Notes and also address the newer challenges as they come up.
Areas where challenges remain include those involving high-frequency trades (HFTs) and the commodities derivatives, he said, while asserting that Sebi was seized of these matters and has given itself a target to address all challenges for commodities markets in the next 5-6 months after which new products and players would also be allowed there.
He also sought to put to rest concerns that participatory notes were misused to bring back blackmoney into the country. He said sufficient safeguards have been put in place to check any possible gaps and Sebi is now in a position to identify and check details of beneficiary owners of such funds to the second, third and even fourth levels.
In case of any irregularities, Sebi can take penal action and also share the details with the tax department and other authorities for further action on their part.
Sinha, who was here over the weekend for an all-important board meeting of the regulatory body that was also addressed by Finance Minister Arun Jaitley, further said that Sebi takes pride in the fact that there have been no instance of any major market misconduct for over a decade.
"We have had such cases in the past and we have learnt from that. We have been able to generate that kind of trust through a series of measures, our very enhanced supervision and also through our enhanced enforcement actions.
"The surveillance measure that we have introduced in our systems is highly sophisticated. It generates over 100 alerts every day and all of them are taken to the logical conclusion," Sinha said.
He further said that the matter was discussed at the board meeting as well and the members, which include nominees of the government and RBI, were informed that some of these alerts do not go beyond the first level because it finds that there was nothing wrong in those cases.
"The cases that we take to the second or third level, those are the cases where we have to look into hundreds of bank accounts.
"Those bank accounts are in dozens of towns and cities. In one case we had to look into 11,000 PANs (Permanent Account Numbers). This is how deep we have to go before we take enforcement actions.
"Sebi has been doing it and in the last three years, in case of ponzi schemes alone, we have passed more than 250 orders," he added.
Sinha also said that the Indian securities market's regulatory framework shines in comparison to some other emerging markets where there have been instances of the regulator getting into the job of interfering in normal market functions.
On the issue of P-Notes, Sebi's Whole-Time Member S Raman, who was also here for the board meeting, said that earlier it was difficult to identify the end-users of such instruments.
"But under the new regime, we have limited the rights for who can subscribe to these instruments to only two of the three classes of Foreign Portfolio Investors. These are sovereign funds and regulated entities. We have debarred others from issuing or subscribing to P-Notes.
"After November 2014, we further tightened the norms as we found that there was a possibility of a gap or some regulatory arbitrage that could have been misused. We closed that gap also. Interestingly, we took all these steps proactively and much before the SIT on black money came into picture. When they called us, we told the SIT that we have taken necessary steps to check any misuse," Raman said.
Sinha said that many people have been commenting on P-Notes on the basis of the information they had about the situation that was there years ago.
"It has been said PNs are a big source for bringing black money into the country. Prior to 2011, we did not know who were subscribers of P-Notes and who were the subsequent beneficiary owners. Now, by regulations, every month Sebi is getting the information who are the latest beneficiary owners of the P-Notes.
"Earlier this data was not available. We had cases including during the Ketan Parekh scam, where some Indians were able to bring back the money through P-Notes and they were putting that money in their own companies and jack up the share prices. Now that is not possible.
"Only two categories of FPIs, who are highly regulated ones, can hold P-Notes and they can not sell to anyone else. These are major safeguards we have provided," Sinha said.
Asked about the details available with Sebi, the chairman said these included every possible information about the end beneficiary and the source of the funds and these details can be shared with the tax department whenever required.
"We do not have all information on day to day basis, but every month-end all registered FPIs are obliged under regulations, which provide for penal actions for non-compliance, to share those details with us.
"Besides, we are getting signatory to IOSCO (International Organisation of Securities Commissions) Multilateral MOU and that provides that if we need further information and we need to drill down further and want to know further details about who are the persons behind the funds and where are they registered, we can get all the information," he said.
Sinha further said that Sebi has used this data to act against manipulators including those having misused the GDRs and FPI routes.
He also said that Sebi's P-Note regulations are very robust and much more stronger than norms for many other products concerning foreign markets, where names and details of end-beneficiaries are not available.
On flow of funds through P-Notes, he said they have as such fallen to about Rs 2.21 lakh crore and in percentage terms they account for just 10-12 per cent now.
"I believe that the funds coming through P-Notes are now only those where investors want a simpler process to invest.