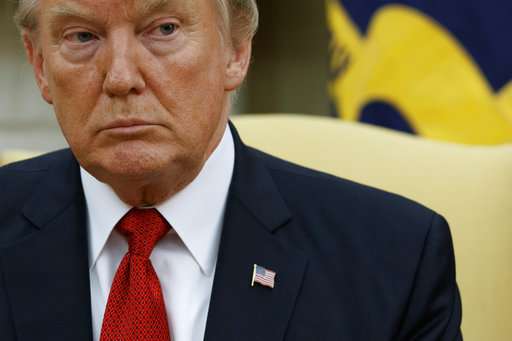 In an indication that Trump administration's tax cut and fiscal spending plans are not likely to  boost the economic growth, the international Monetary Fund (IMF) has revised its 2017 gross domestic product (GDP) growth forecast for the US from 2.3 per cent to 2.1 per cent. 
In addition to that, the IMF also cut its forecast for 2018 US GDP growth to 2.1 per cent from 2.5 per cent. 
The Washington-based international financial institution said the Trump administration "intends a wide-ranging overhaul of policies, although a fully articulated policy plan has yet to emerge".
The IMF warned of "significant uncertainties" regarding fiscal consolidation, infrastructure investment, renegotiation of trade treaties and immigration policy as some of the factors in the more cautious forecast for the US economy.
The international financial institution also said that calls for protectionism and economic nationalism by US authorities cast medium-term shadows on the economy and "a broader retreat from cross-border integration would represent a downside risk to trade, sentiment and growth".
After being sworn in on January 20, President Donald Trump promised to jump-start the US economy and generate annual GDP growth of 3 per cent during his term in the White House.
Regarding Washington's monetary policy, the IMF, which is led by Managing Director Christine Lagarde, said the US economy was approaching full employment with a stable inflation rate and the Federal Reserve should continue gradually raising short-term interest rates, currently between 1 per cent and 1.25 per cent.
The US dollar, according to the IMF, is "moderately overvalued" between 10 per cent and 20 per cent.
(With IANS inputs)