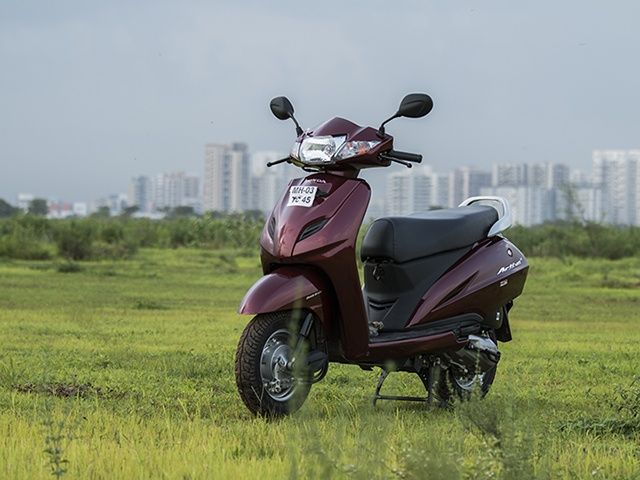 New Delhi: Contrary to the notion that Indians prefer motorcycles over scooters to travel, sales figure of the Honda Activa reveal a different story. In a major achievement 17 years after its launch, Honda Activa, the best-selling scooter of the country, has now surpassed the sales of the leading motorcycle to become the No.1 selling two-wheeler in the market in 2016.
Honda Activa volumes grew by over 8 per cent between January and June this year with sales of 1,338,015 units. It has now gained a lead of 10,4290 units over the nearest competitor, which is the Hero's 100 CC motorcycle Splendor. 
Sales of Activa have increased from 55,000 units in its debut year, 2001, to over 2.46 million units in 2016.
According to Honda Motorcycle and Scooter India (HMSI), every second automatic scooter purchased in India is a Honda Activa and its sales alone contribute 15 per cent to the domestic two-wheeler industry.
Honda Activa was launched in 2001 and it was the first two-wheeler from Honda in India which revived the dying scooter market. The scooter soon saw a boom clocking overall sales of more than 12 million units till now.
Commenting on this achievement, Yadvinder Singh Guleria, senior vice president, sales & marketing, Honda Motorcycle & Scooter India Pvt Ltd, said, "Activa today represents the metamorphosis of the society. The superior convenience, unisex appeal coupled with product features (increased mileage, style and technology) has converted millions from pillions to riders. Honda's Activa has come to symbolise a remarkable blend of Reliability, Comfort & Convenience, Style and uncompromised performance. We thank our valued customers who have made Activa the most preferred choice of families for commuting in India. That's what we call Activating the Nation."