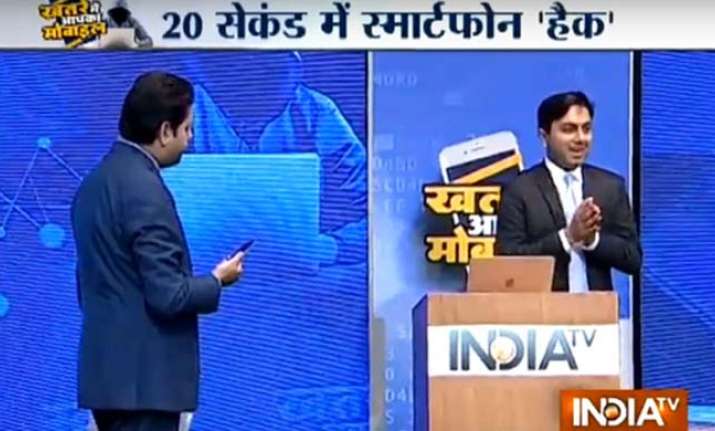 Saket Modi, Lucideus CEO, who was awarded the title of Indian Ambassador of Cyber Security in Education, said that even a class 12th student can hack a smartphone and called for spreading awareness among people to follow security features to keep their data safe.
Speaking at India TV's special show on mobile hacking, he said that a smartphone can be hacked easily even without accessing the device physically. He, however, said that it is almost 'not possible to hack a smartphone without internet'. 
Explaining how mobile hackers can trespass into mobile devices and access mobile wallets, mobile apps including phone banking and net banking apps and even laptops, he asked people to avoid downloading and keeping apps that are of no use. He also made an appeal not to download videos, pictures etc blindly from social networking platforms or mails. 
"A 12th grade student who can develop an app can hack your phone. My motive is not to create an environment of fear… it is technology enablement. In Apple, there are few more checks and balances. In the case of Apple, it is bit more secured than Android," he said.
"I suggest you not to give your phone to anyone, have password in it. But it doesn't mean that your phone is safe or it can't hacked. What I mean to say that use phones with awareness and uninstall unnecessary apps," he added.
To a question related to hacking a phone even if its screen is locked, he replied: "Unlocking your screen depends upon the version of the OS that you are using."
He asked people to always use the updated version of the OS and apps because their security features are more stringent and the previous one.