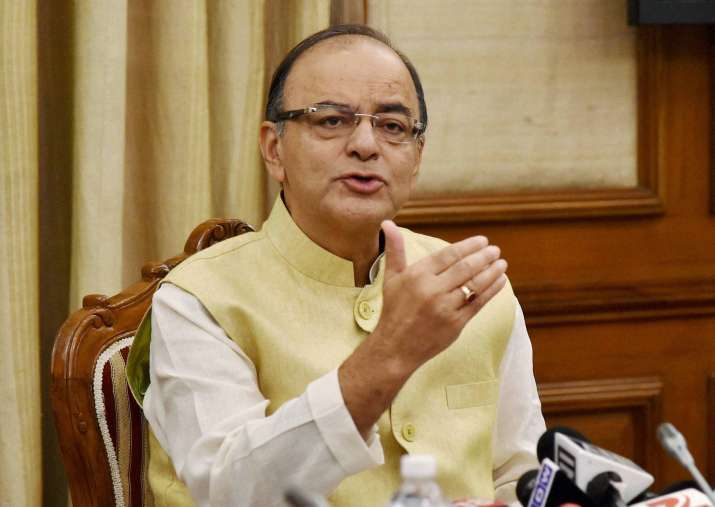 Finance Minister Arun Jaitley today hailed the Goods and Services Tax (GST), dubbing it a long-standing reform that will have transformational impact on the Indian economy.
He was speaking at the Economist India Summit in the capital today.
The Finance minister said the GST was a major reform in indirect taxation that had been in waiting for long and that it would go a long way in stabilising the country's various levies and bring them down in the long run.
Jaitley said the new GST, once implemented, would have a "transformational" impact by creating a common market in India for the first time, while also acting as a transfer mechanism that would aid poorer federal states.
Jaitley did not say what rate he preferred but the government's economic adviser has pegged a revenue-neutral rate at about 18 percent.
Jaitley said it was vital to revive the banking sector, but ruled out selling controlling stakes in public-sector banks that control 70 percent of assets in the financial system and hold the lion's share of India's $120 billion in bad loans.
He also said the target date of April 1 next year to implement a pan-India goods and services tax regime will be met.
"There is a national aspiration in support of GST reform. We have set stiff target to implement it. We are running against time to implement GST."
Disimissing reports of privatisation of banks, the Finance minister said, "I don't think that public or political opinion has converged to the point where we can think of privatisation of our banking sector."
The government is consolidating some of the public sector banks to strengthen them, but does not plan to reduce the state's share below a threshold of 52 percent, Jaitley said.
With agency inputs