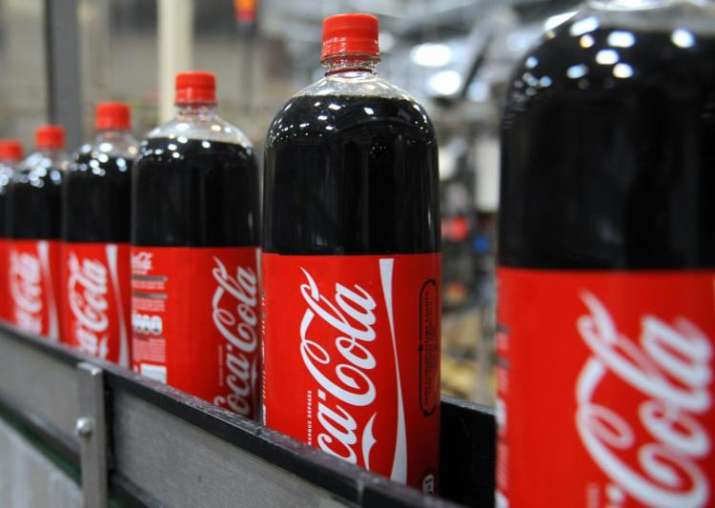 Two days ahead of the scheduled launch of the Goods and Services Tax, beverages major Coca-Cola India has announced a hike in the prices of its carbonated drinks portfolio. However, it has advised its bottling partners to reduce the price of its packaged water brand Kinley, and said it will not increase the prices of its juices and juice-based drinks portfolio.
"The proposed tax of 40 per cent (on aerated beverages) is significantly higher than the current weighted average national tax incidence. The company has, therefore, no choice, but to minimally increase prices even after absorbing a significant portion of the tax increase," Coca Cola India said in a statement.
In a bid to pass on the benefits of reduction in tax incidence on packaged drinking water under the GST regime, the company said it had advised its bottling partners to reduce prices of Kinley. Packaged drinking water has been put in the 18 per cent GST tax slab.
"Since GST is expected to propel India's growth story forward, we are committed to provide our consumers with the right value for money with various refreshing options. We will pass on the taxation benefits to the consumers and make all attempts to absorb the maximum impact of the escalation of tax in some categories of our beverage portfolio," T Krishnakumar, Business Unit President Coca-Cola India & South West Asia, said.
In the case of juices and juice-based drinks, the average tax incidence has gone up by about 2-2.5 per cent as it has been placed in the 12 per cent tax slab. However, the company has decided to absorb this increase.
Coca-Cola India also said that it will launch an affordable range of aerated beverages to cater to price-sensitive consumers. At the same time, it also plans to launch affordable "value water" segment, which will be priced "significantly lower" than the current portfolio of Kinley.


As part of its "Virtuous Fruit Circular Economy" initiatives, the company has already made long-term commitments to add juices to its aerated portfolio, enhance local fruit variants within the existing juice portfolio and launch a new range of products.