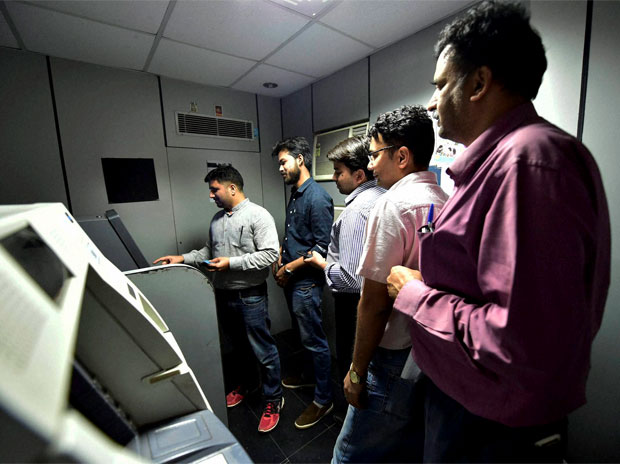 Taking into account the hardships faced by millions of Indians post the demonetisation move, the government today resorted to provide slight relief to the citizens standing in bee lines of ATMs and banks.
In the first step in this direction, the Finance Ministry today raised the withdrawal limit from Rs 2,000 to Rs 2,500 per day in the recalibrated ATMs.
Also, the weekly withdrawal limit from the banks has been increased to Rs 24,000 each day from Rs 20,000.
Citing the hardships faced by the citizens, the Finance Ministry also removed the withdrawal limit of Rs 10,000 per day from the banks.
Banks have also been advised to increase exchange limit over the counter from existing Rs 4000 to Rs 4500.
In its biggest crackdown ever on black money, the government on Tuesday night announced demonetisation of Rs 500 and Rs 1,000 notes and asked people holding such notes to deposit in bank accounts.
Since yesterday people have been thronging banks amid concerns among people over exchanging and depositing the scrapped high denomination currency.  People can deposit old Rs 500 and Rs 1,000 notes in their accounts till December 30, 2016, without any limit.