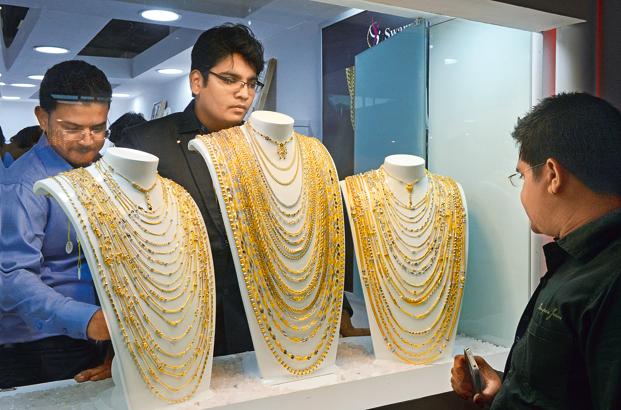 Finance Minister Arun Jaitley may make Aadhar and PAN card mandatory for  gold or silver purchases over Rs 50,000 in the upcoming budget 2017-18, the Economic Times reported today.
Currently, customers are required to present their KYC (Know Your Customer) details only for purchases above Rs 2 lakh in the gold market.
The move is expected largely as crackdown on unaccounted wealth which is believed to have been converted into jewellery, bullion in aftermath of government's demonetisation drive.
In rural areas, too, Kisan Credit Cards might have to be produced for such purchases. Some experts expect the disclosures to apply on purchases only above Rs 1 lakh.
Several bullion dealers and jewellers are already under the scanner of government agencies as they are trying figure out the huge surge in sale following Centre's demonetisation exercise.
"I think the KYC (compliance) will be cut to Rs 50,000 from Rs 2 lakh at present in the Budget for FY18," said Vaidya, proprietor of BN Vaidya & Associates. 
"My guess is KYC requirement would be revised for purchases above .`1lakh in the upcoming Budget," said Surendra Mehta, national secretary of India Bullion & Jewellers Association (IBJA).