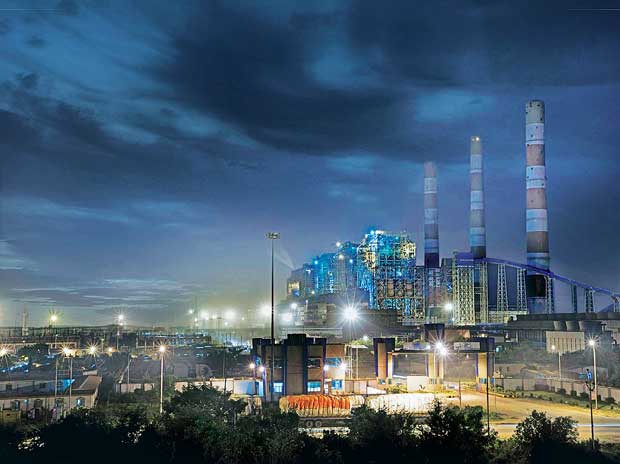 The stocks of state-owned Bharat Heavy Electricals Ltd. suffered a major hit on Wednesday as share prices tanked as much as 2.6 per cent to Rs 131.25 following a report by the Comptroller and Auditor General (CAG) faulting the engineering giant for its inefficiencies leading to losses at the once-hugely profitable PSU.
Shares of BHEL fell to Rs 131.25 in morning trade on Wednesday BHEL fell to Rs 131.25 in morning trade on Wednesday before recovering slightly to trade at Rs 132.95 at 11.30 am.
On Tuesday, the CAG made public its findings from an audit of BHEL's operational performance. The report noted that BHEL's failure to diversify its business portfolio and to bridge the technology gap hit the company's revenues, and essentially turned its profits into losses, Financial Express reported.
"As BHEL had not effectively diversified into new/less operated business areas, both turnover and profitability declined sharply with slowdown in the power sector," the CAG report said, adding that BHEL's turnover, which was Rs 49,510 crore in 2011-12, declined to Rs 26,587 crore in 2015-16; while its profits of Rs 7,400 crore in 2011-12 turned into a loss of Rs 913 crore in 2015-16.
The report also faulted the company for failing to meet its strategic plan targets. "BHEL had fixed Strategic Plan targets for the period 2012-17 with focus on diversification and innovation. However, BHEL did not set year wise milestones for implementation of the envisaged strategies.  BHEL could not achieve any of the strategic plan targets till 2015-16 and shortfall ranged between 23.33% and 113.91% against specific goals," the CAG report said.
Commenting on the defence of the Ministry of Heavy Industries and Public Enterprises by replying to the CAG's queries in May 2017 that "several attempts" were made to diversify the company's product offerings and these efforts were still on, the CAG's final report noted: "The reply… is to be viewed against the fact that BHEL could not implement strategic approaches envisaged in Strategic Plan 2012-17 in potential growth areas, viz., transportation, transmission and industrial products."
Markets in Red
The 30-scrip Sensitive Index (Sensex) on Wednesday opened on a negative note during the morning session of the trade. The Sensex of the BSE after opening at 31,926.14 points, touched a high of 31,933.04 points and a low of 31,885.41 points.
On Tuesday the Sensex closed at 32,014.19 points. The Sensex is trading at 31,891.31 points down by 122.08 points or 0.38 per cent.
On the other hand the broader 51-scrip Nifty at National Stock Exchange (NSE) opened at 9,916.15 points after closing at 9,978.55 points.
The Nifty is trading at 9,944.50 points in the morning.
BHEL shares have returned less than 10% gains so far in this year 2017, underperforming the benchmark Sensex and Nifty indices, both of which are up 21-22 per cent since January.