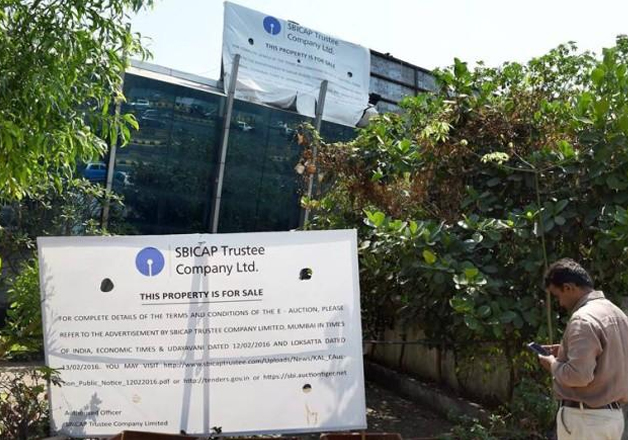 A State Bank of India (SBI)-led consortium's attempt to sell the erstwhile headquarters of defunct Kingfisher Airlines, Kingfisher House, in the city failed for the third time on Monday as none of buyers showed interest despite a 15 per cent cut in reserve price.
The prime property has a built-up area of over 17,000 sq.ft. and is located in the plush Vile Parle area near the domestic terminal. The reserve price for Kingfisher House was Rs 115 crore, which was 15 per cent lower than the failed second auction held in August, when the minimum sale price was fixed at Rs 135 crore. 
Both previous auctions failed as bidders found the reserve price too high.
Kingfisher Villa in Goa to be auctioned on Dec 22 
The Kingfisher Villa in north Goa will be auctioned on December 22 at a reserve price of Rs 81 crore, which is 5 per cent lower than the auction held in October, when the lenders had tried to sell the sea facing property at Rs 85.29 crore.
The liquor baron left the country in March and is currently said to be living in Britain.
Kingfisher Villa, owned by United Breweries Holdings (UBHL), was mortgaged as collateral for loans to Kingfisher Airlines.
Besides these two properties, the banks are also once again auctioning the movable properties worth Rs 15.72 lakh kept at Kingfisher House, on January 5.
These assets include 10 cars, which will be auctioned on an individual basis.
Kingfisher Airlines owes around Rs 9,000 crore to the consortium of 17 banks.
With IANS Inputs