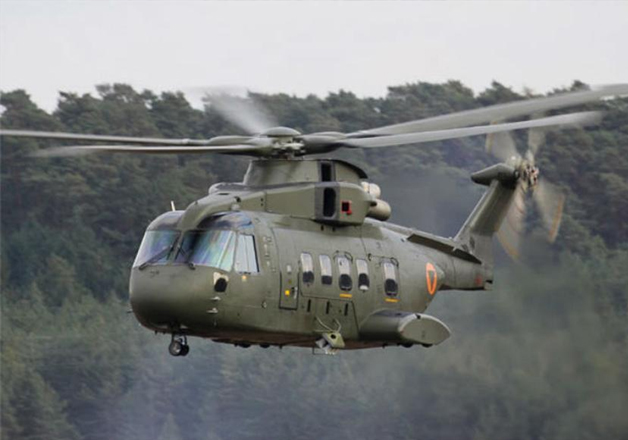 The Enforcement Directorate (ED) on Monday arrested the director of a Dubai-based company here in its ongoing probe in the Rs 3,600 crore ($528 million) AgustaWestland VVIP helicopter deal case. Shivani Saxena, wife of Rajeev Shamsher Bahadur Saxena, resident of Palm Jumeirah in Dubai, was later presented before a city court which remanded her to four-day ED custody. 
"Shivani and her husband Rajeev are partners and directors in Dubai-based companies UHY Saxena and Matrix Holdings Ltd through which proceeds of crime have been routed and integrated in buying the immovable properties and shares," an ED statement said.
The two Dubai-based companies received the proceeds of crime in their respective Dubai bank accounts from a Mauritius-based company named as Interstellar Technologies Ltd, the statement said. 
Evidence collected by the ED so far has revealed that UK-based AgustaWestland International Ltd paid Euro 58 million as kickbacks through Tunisia-based Gordian Services Sarl and IDS Sarl. 
These companies further siphoned off the money in the name of consultancy contracts to Interstellar Technologies Ltd and others, which were further transferred to UHY Saxena and Matrix Holdings Ltd and others, the ED statement said.
An ED official said Shivani and her husband have remitted a huge amount of money through their companies in Dubai to various other accounts. 
This is the second arrest made by the ED in the case. In 2014, the agency had arrested lawyer Gautam Khaitan for his alleged role in routing the kickbacks in the purchase of 12 AW-101 VVIP helicopters. 
The ED is probing the case under the Prevention of Money Laundering Act. The case is based on the investigation being conducted by the Central Bureau of Investigation (CBI) which had also arrested former Air Chief S.P. Tyagi and two others in connection with the case last year.