Follow us on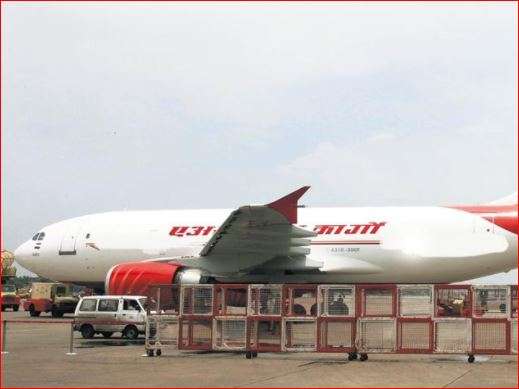 The Afghanistan-India air corridor will become operational on June 15 with  the first cargo flight leaving  Kabul for New Delhi that day.
The announcement was made in a statement issued by the  Presidential Palace today. 
The Afghanistan-India air corridor plan has entered implementation phase, a project which was initiated by President Mohammad Ashraf Ghani last year, Pajhwok news agency reported.
The project entered operationalisation stage on Wednesday with the signing of a Memorandum of Understanding (MoU) between the CEOs of Ariana Airlines and Afghanistan Chambers of Commerce and Industries (ACCI) in the presence of Ajmal Ahmady, senior economic advisor to the President of Afghanistan and other officials.
Ariana CEO Captain Nadir Omar announced the dates for the first two cargo flights to New Delhi. According to Omar the first flight will depart Kabul for New Delhi on June 15 while the second flight will depart from Kandahar on June 20. 
The air corridor programme, which is funded by the Afghanistan government, will help the private sector export their goods to India by air under an incentivised programme. 
The plan, initially announced during the Heart of Asia Ministerial Conference in December last year by the principals of the two countries, is intended to further improve bilateral ties through developing sustainable trade linkages. 
The current volume of trade between the two countries stands at roughly $350 million, and the governments of the two countries intend to increase this to $1 billion in the coming 3 years.
(With IANS inputs)