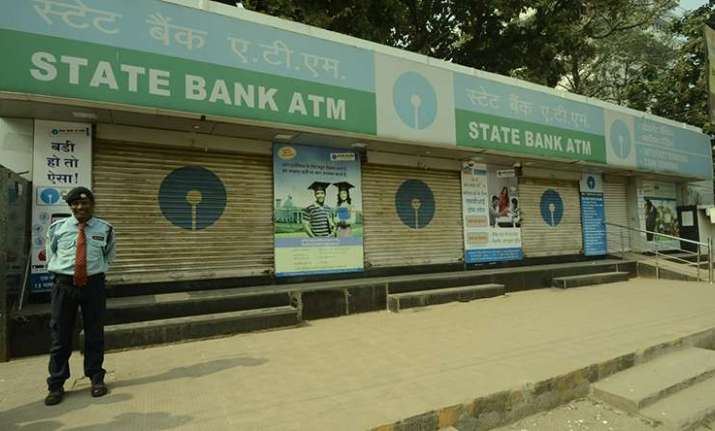 95 per cent of around 2.2 lakh Automated Teller Machines (ATMs) in India have been re-calibrated to dispense the new Rs 500 and Rs 2,000 notes.
However, according to a report in The Indian Express, only 35 per cent of the re-calibrated ATMs are functioning in the country at present.
The report quotes Ramaswamy Venkatachalam, managing director of Fidelity Information Services, as saying that the ATMs are facing cash crunch as the banks diverted most of the money received by the Reserve Bank of India to its branches, expecting more withdrawals from the bank branches on payday on December 1.
Venkatachalam further said that another reason for the ATMs facing cash crunch is that there still isn't enough supply of Rs 500 notes in the system.
Even State Bank of India Chairperson Arundhati Bhattacharya recently said that the banks were hoping to get enough Rs 500 notes to disburse it among the customers over the counter.
"Already, Rs 500 notes have started coming to all our branches. In fact, most of the ATMs are now getting stocked with Rs 500. Hopefully, by next week we will have enough Rs 500 to start giving them out at the bank counters as well. Once the Rs 500 comes in, it will act as a span breaker between the Rs 100 and the Rs 2,000 …," Bhattacharya told a news channel.