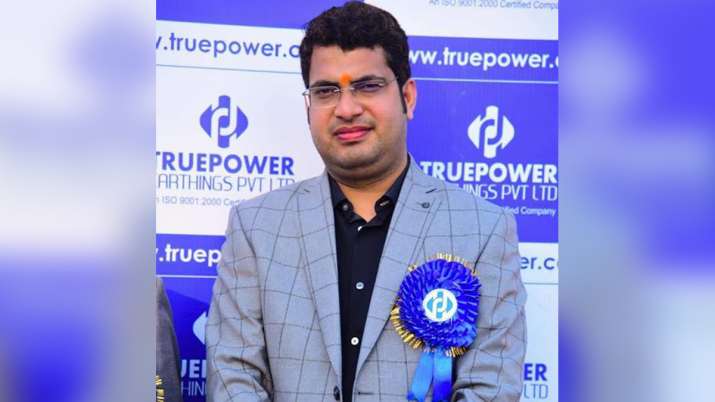 TRUE POWER Earthing Pvt. Ltd. is a leading organization in the field of Installation, providing back up services for Earthing Electrode TP Earth Electrode and backfill compound material which is a superior product and comparatively priced to other products in the Indian market. "Our product is warranted for ten years for any manufacturing defects," says Hari Om Tiwari, Managing Director of the company.
Here is an interview with Hari Om Tiwari, Managing Director of True Power Earthing Pvt. Ltd: 
What is Truepower all about?
TRUE POWER is working in the safety industry. We are serving for the last 12 years; we started with our product which is called earthing electrode. Now, we will come through transformer, wire & cables. Basically TRUE POWER's motto is 'how to safeguard our society' or 'how to safeguard our premises'. We are working for the safety of human beings and society as a whole.
What are the noteworthy projects you have done in the past?
We've done various projects and worked with L&T's, DMRC metros, one of our projects is in Bangladesh we've executed and one project is in the pipeline. We are planning for Arabian country also.
What is your market reach in India and globally?
Right now, Truepower is present in twelve cities and we have ten offices in all ten cities. We have over five thousand dealers and distributors PAN India. Also, we are supplying in Bangladesh, Dubai, and all these countries and importing as well.
You've heard about women empowerment like, women are coming up with the technical talent also. What are your views on that?
Women are the backbone of our country. As concerned, Truepower is continuously encouraging the women in our organization. In our company, 10 to 15 women are working. We've allotted various responsibilities and we are very much satisfied with them, with their working structure and working quality. So, we support women empowerment. 
What are your expectations from Elecrama-2020? And is there any product launch from your side?
We have launched our wire & cables and in Elecrama we've been participating for 10 to 12 years. Elecroma is a platform where they globally represent electrical industries and in India it's a big exhibition. People will come to see the products as per their requirements.
What are your future plans?
We are serving in the electrical industry and we will try to keep it high & high. The next plan is we are going for the Home Appliances and very soon we are going to launch.
(Disclaimer: This is sponsored content. The liability for the article solely rests with the provider. The content has not been verified by India TV channel and IndiaTVNews.com)