Follow us on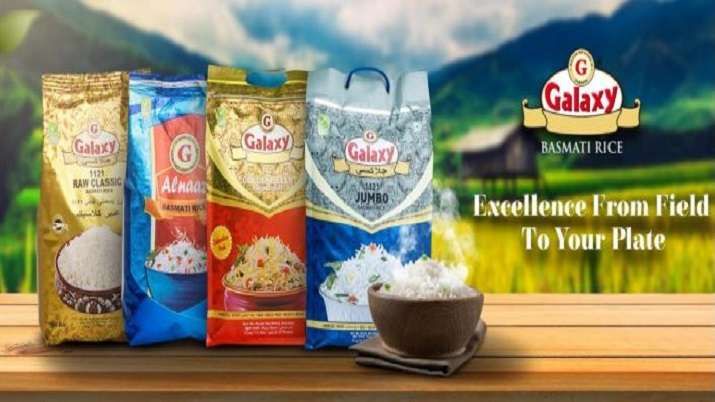 When you talk about rice producers and traders in India, the Galaxy Group is synonymous with quality-based procurement, hi-tech parameters of quality and hygiene with its very own milling plants, and state-of-the-art machinery. Goel International Private Limited (GIPL), the manufacturer and exporters of Galaxy Basmati Rice can proudly boast of itself as one of the few companies that can produce basmati rice conforming to the highest international standards.
GIPL is located at the right ambiance, congenial to the rice industries, where the growth is continuous and consistent, situated in the heart of "Rice of Bowl" of India. In 1965, Shri Sita Ram Goel started a small rice business. Devi Chand Goel further carried this business to a new height. All these years of continuous committed service has resulted in the establishment of Goel International Pvt Ltd, presently headed over by Shri Vinod Goel, Chairman cum Managing Director, who is having 42 years' experience.
Journey through the years
Late Sita Ram Goel started a small rice business in Taraori (Karnal) in Haryana, North India. A vision was started under the able guidance of his son, Late Devi Chand Goel with an aim to provide the best quality of rice to his end consumers. Here was the first glimmer of the glowing success that was to follow, "It was the dream of Goel International Pvt Ltd" a true visionary. He planted the seed of today's Rice Empire.
Today, following the footsteps and vision of the founder Vinod Goel, elder son of Late Devi Chand Goel with his tremendous efforts and experience was a pioneer in starting Goel. In few short years of its operation, the company made its mark in the export of basmati. In 2000, it was the year that Goel International becomes a Private Limited Company. He was later joined by his two brothers Vijay Goel and Krishan Goel. All three brothers with their long-sighted vision and dedication vision further carried this business to new heights.
In 2018, the management was boasted by the addition of two new members from the next generation in Munish Goel and Vipul Goel. Today, Goel International is one of the few companies that can produce basmati rice conforming to international standards. All of this has been made possible by a single vision and commitment that follows through the company management which helps in taking this vision to a dynamic and professional horizon.
Mission of company
To preserve and enrich the legacy of Basmati in India by ensuring the genetic integrity of the seed, by encouraging farmers to adopt scientific agricultural practices, and by leveraging world-class rice processing technologies. Invest in research and development activities so as to emerge as the industry benchmark for product quality and customer service.
Vision of company
To deliver value to the customer, be profitable, and establish leadership in core markets. The company strives towards diversification and expansion of the product portfolio and to command top position and ensuring effective brand promotion strategies.
Management – People you can count on
Through the three generations of the Goel Family, there had been many situations where each of them had played a critical role in making Goel International what it is today. Their huge efforts have given the company a dynamic shape and have grown day by day and leading the founder's dream to a new horizon of success.
Vinod Goel, Chairman cum Managing Director, heads the GIPL and looks after the overall functioning of the management, Vijay Goel, Managing Director, takes care of administration and purchase of paddy along with sales in export markets, Krishan Goel, Managing Director, takes care of production and sales in the domestic market, Munish Goel, Executive Director, a graduate from Hult International Business School and Harvard University takes care of the marketing and business development in India and abroad, Vipul Goel, Executive Director, takes care of solvent division and business development.
The key component of the Goel Group's success is the Management's Vision. With the main focus on providing quality basmati rice to the end consumer by ensuring value-added premium products through the excellent team that it has built up over the years.
Awards and Acclaims
Galaxy has been nominated for the national award for its excellent performance in sales. Due to its passion for excellence the Government of India recognizes Galaxy as a "Three Star Trading House", a rare feat in the country. It earned internationally coveted USFDA and China Approved, BRC, ISO 22000, GMP, HACCP, and ISO 9001:2015, for its fascination for quality in production.
Ministry of Commerce, Government of India has also certified this prestigious Organisation for its great export record. We were recently awarded the "Niryat Shree" (Excellence in Exports) by the Federation of Indian Export Organisations which was presented over by His Highness Honourable President of India, Dr. Pranab Mukherjee.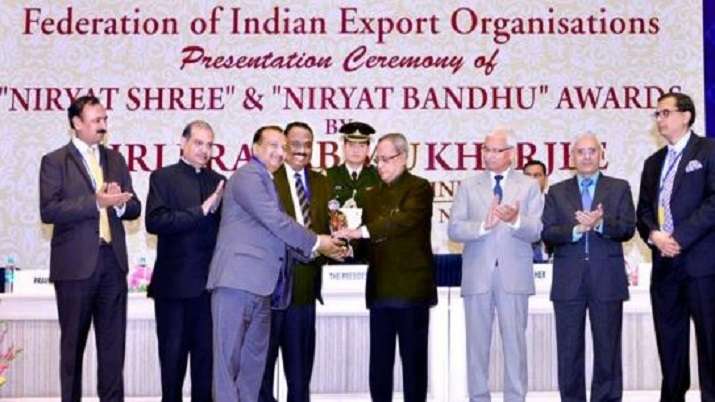 For us quality is everything. It's our strength. It's our passion. It enables us to delight our customers with the best of the best products. From procurement to storage, machinery to equipment, milling to final packaging; we make sure that every action of ours conveys nothing but excellence.
We employ the world's best ERP applications to offer a 100% hands-free processing system and to create flawless processes. To enhance the goodness of basmati, we have a range of stringent quality tests that guarantees optimum health and wellness in every grain. Furthermore, our dedicated team of experts consistently works to ensure that the finest quality of basmati rice is procured and processed and endeavors to set a new standard for quality, taste, and purity every day. With an arsenal of large leading distributors, and ruling in entire India. All the team, technology, infrastructure and processes involved are working toward just one  Goal, one Target, one Aim - to have a finished product that is unmatched & unparalleled by any other product in the market
After all and every important step, we have special quality check system
Starting from purchasing to the whole process up to the sales undergo a number of quality checks. Authorized representatives of our company travel extensively through the paddy fields during harvest season and care is taken to see that only the best available paddy is purchased. World-class state-of-the-art modern computerized plant is installed at Goel International by internationally acclaimed Bühler and Satake which has an automatically controlled inflow and outflow system. Plants are equipped with most modern Pre-cleaners, De-stoners, Precision-sizers, Graders, Paddy Separators, Dehuskers, etc. Pre-cleaners, Magnets, and Metal Detectors are used at various stages to ward off foreign material. The company pays careful attention to ensure that each grain is perfect and each process is carried out under the eagle eyes of competent and trained manpower.
Our Technology partners are Bühler - Germany; Satake – Japan; GSI – USA; MySilo – Turkey; Carter Day – USA; Triveni – India; Thermax – India; Premier Tech Cronos – Canada and IMA Hassia – Germany.
Corporate Social Responsibility
Goel International has taken many initiatives in the development of the nation to give back to the country for contributing to its success.
• Galaxy Global Group of Institutions, Ambala, India
Galaxy Global is an established name in the field of education offering quality education in state-of-the-art infrastructure for people living in the sub-urban areas of Haryana. It offers courses in B.Tech, B.Fad, BBA, BCA, M.Tech, MBA, and MCA.
• Cygnus High World School, Ambala, India
Cygnus is a Senior Secondary School offering smart classroom facilities for the rural population of Haryana for very nominal fees and prepares them to face the world in well advanced time.
• Galaxy World Shopping Mall, Ambala, India
Galaxy Mall brings the best of entertainment and retail facilities to the people of Haryana and adds a new milestone In the fields of engineering and architecture offering world-class retail infrastructure at a very nominal cost for the retailers.
• Satya Devi Chand Nikunj, Vrindavan, India
Satya Devi Chand Nikunj is established in the fond memories of our founder, Late Devi Chand Goel, and his Wife Late Satya Devi, it provides free lodging and boarding facilities to the religious dwellers visiting the holy city of Vrindavan.
(Disclaimer: This is sponsored content. The liability for the article solely rests with the provider. The content has not been verified by India TV channel and IndiaTVNews.com)