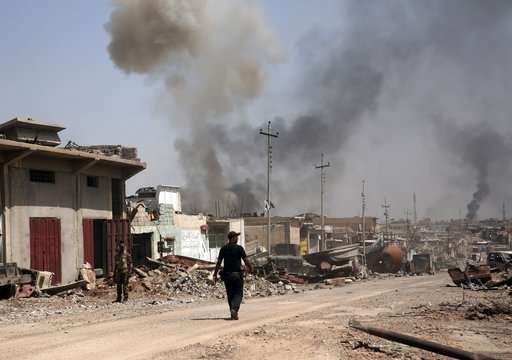 Islamic State (ISIS) terrorists have reportedly started putting on fire their archives in Mosul after Iraqi forces launched a major offensive to route the jihadists by June 10.
Mosul is Iraq's second-largest city and June 10 marks the third anniversary of the ISIS occupation of the city. 
"The militants began to burn large quantities of the archives including those of its al-Hessbah (IS's religious police), security and recruitment offices and treasury," Al-Arabiya cited a security source as saying.
The burning of the archives is a "clear indication" of a major collapse within IS's ranks and is aimed at concealing its crimes against civilians and the identities of its accomplices, the source said.
"IS's burning of its archives is to prevent the detection of its crimes against civilians, and an attempt to conceal the identity of its supporters who backed its militants in committing crimes against innocent people," said the source.
The archives were set alight in IS headquarters close to residential areas, after the evacuation of its fighters, the source said.
The few hundred IS militants holed up in the dense Old City are experiencing heavy defeats daily due to many of their commanders having been killed in battle or escaped before the push to re-capture the group's final holdouts there began on Sunday, according to the source. 
(With IANS inputs)