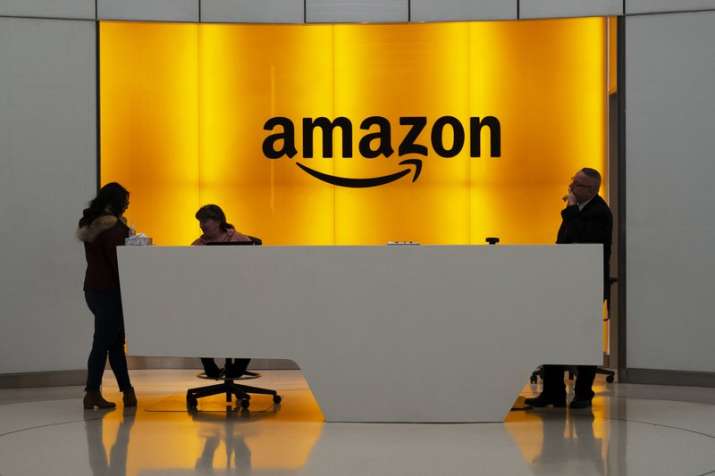 Twitter is all outraged with e-commerce platform Amazon for selling products that disrespect Hindu religious sentiments. The hashtag #BoycottAmazon has been trending on Twitter but for all the wrong reasons. The clamour emerged when a Twitter user posted a picture of Amazon selling multiple toilet covers with a Hindu deity's image on top. 
What the hell is this Amazon? (@AmazonHelp, @amazon)

How many times you will hurt the sentiments of Hindus? Why do you do this every year, every time? Till when will this continue? Will it ever stop? pic.twitter.com/XuwlHHu4qY

— Anshul Saxena (@AskAnshul) May 16, 2019
According to reports, the company has also listed shoes with India's flag, sandals with Mahatma Gandhi and toilet commode covers with Lord Shiva. These products, however, are not available in India but the International market. The mentioned products are available on Amazon.com (Amazon US). 
As soon as the controversy erupted, several Twitter users expressed their anguish all over social media. Twitter users called out Amazon for hurting Hindu sentiments for showcasing products that hurt their religious feelings. A host of users canceled their scheduled orders to Amazon and some even uninstalled the app from their mobile phones.
#BoycottAmazon
Lets do this First being an Indian , i can't handle the disrespect of my country and then my religion and other religions as well
So #banamazon #BoycottAmazon pic.twitter.com/QbEZ3SytoJ

— arshad aatif (@arshadaatif1) May 16, 2019
Cancelled an order on amazon.
If Amazon won't respect sentiments of hindus, we will incur huge loss to amazon.#BoycottAmazon

— Ankur pipara (@Ankur_pipara) May 16, 2019
Uninstall app #BoycottAmazon pic.twitter.com/pcWcyrUg7q

— Engineering material (@blockedbycrush) May 16, 2019
#BoycottAmazon
Uninstalled & Reviewed

Until they remove those products. pic.twitter.com/SGcbhXQlkW

— Harsh (@Harsh59312658) May 16, 2019
Order and cancal
i have ordered 7 items but i will cancel all these when item will be on my doorstep
You can do the same
Total=21,000₹#BoycottAmazon pic.twitter.com/pMJ9nlIXfy

— Chowkidar LAMBA_JI (@AmitRajLamba1) May 16, 2019
Hindu sentiments hurted by you so, I am cancelling my order@amazon @amazonIN
#BoycottAmazon pic.twitter.com/EGwDREPytH

— Karunankar Prajapati (@KKPRAJ98) May 16, 2019
Enough is enough.
Shame on you @amazon 👎🏻👎🏻#BoycottAmazon pic.twitter.com/w5nu2vTodz

— Preeti 🎯 (@Dignified_Prity) May 16, 2019
Enough is enough @amazon @amazonIN @AmazonHelp .
This is 3rd time you are hurting Hindu sentiments. Now get ready to face the consequences. Legal action will he taken.
Here is the thread showing all the rugs and mats you are selling printed with our Gods on them.#BoycottAmazon pic.twitter.com/W2nQT5Sj1I

— Dhruv Swaroop Agrawal (@dhruv_agrawal55) May 16, 2019
This is not the first time that the online e-commerce platform received backlash for hurting religious sentiments. In 2016 too, the online e-commerce platform was called out for selling doormats with faces of Hindu gods on them.