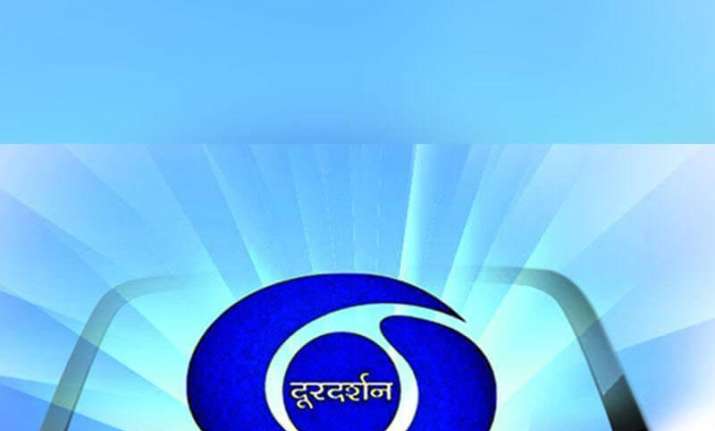 There was a time when Doordarshan was ruling the roost and it was synonymous with watching TV itself. But this was much before the advent of cable televisions that broke the monopoly with primarily Bollywood-centric shows in a country that breathes films and worships film stars. What is interesting to note is that it wasn't difficult to sway the strong position that DD held and even before the realisation came (or maybe it did) they were not there, or maybe standing at the last spot in the game. The bottom line was - they just became irrelevant.
It wasn't the case always, DD had some iconic family shows however, it simply couldn't keep pace with the private TV channels and their attractive programming.
Over the last two decades, DD has been struggling with myriad problems like programming and other issues, however, it seems they have found a way to circumvent and make a comeback. They have come out with an app, yes, an app that lets you watch Television on your mobile phones. That's pretty normal, eh? You ask. What if the app doesn't require data to stream. What? Yes, DD's app doesn't require internet connection to work. DD is betting on DTT - Digital Terrestrial Transmission - a technology that lets consumers stream TV channels via radiowaves on tabs or smartphones.
The app that is aptly named TV-on-Go, Doordarshan offers live tv streaming of DD National, DD News, DD Sports, DD Bharati and DD Kisan. The service that was started in Feb 2016 (yes, maybe it wasn't advertised well, so we didn't know about it) has 1,00,000 downloads so far. Meanwhile, there are reports that Telecom Regulatory Authority of India could allow private players too, to provide DTT services along with Prasar Bharti to ensure there is equal-opportunity-market for both. However, TRAI said the maximum number of DTT players maybe capped at five.
More about DTT
Digitalization of Doordarshan's Terrestrial TV Transmitters was started in 63 cities. Not just mobiles, these Transmitters are equipped for Fixed and Portable equipments too. Doordarshan plans to install DTT Transmitters at 630 locations all across the county in future.
The cities where the services are available include Delhi, Mumbai, Kolkata, Chennai, Guwahati, Patna, Ranchi, Cuttack, Lucknow, Jallandhar, Raipur, Indore, Aurangabad, Bhopal, Bengaluru and Ahmedabad. DTT channels can be received on Mobile TV also using dongles in smart phones and tablets, Tablets and/or laptops.
How to get this service
The channels can be viewed on Fixed TV Sets using antenna on integrated Digital TV (iDTV) sets or using special Set Top Boxes. The iDTV sets of Sony, LG, Panasonic, Samsung and other make can easily be purchased from the market. The dongles for mobile reception are also available with ecommerce stores like Amazon and Flipkart. A one-time investment for DVB-T2 Dongle is required by viewers and no recurring expenditure is there.
Finally, India's public broadcaster has come up with something that can change the rules of the game as data comes with a cost and everybody cannot afford internet. Would you go for it?