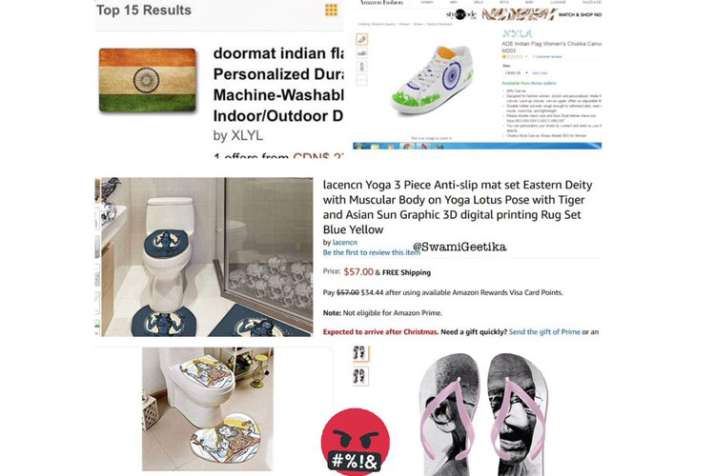 Amazon, the Online shopping giant has been caught in another controversy as #BoycottAmazon is trending on Twitter India yet again. This online outrage is in context to hurting the religious sentiments for showcasing products like toilet rugs with pictures of Hindu gods like Ganesh as well as listed shoes with India's flag and commode covers with Lord Shiva.
Also, read: Xiaomi Redmi Note 7S with 48 Megapixel rear camera set to launch in India on May 20
#BoycottAmazon is trending on top on Indian Twitter trends with more than 12.3k tweets trending on the hashtag. Twitterati's are protesting against the display of products like toilet seats, doormats, shoes, flip flops that showcase the Indian flag as well as Hindu religious symbols.
The products listed are not available in India but can be seen in the International market i.e. Amazon.com. A number of tweets along with the screenshots with hashtag #Boycottamazon show different items that dis-respect India's religious belief.
This isn't for that first time that Twitters users in India have come together to boycott Amazon, as earlier last year a similar hashtag made rounds on Twitter with images of Mahatma Gandhi and tricolour on footwear. This probably is high time for e-commerce platforms to step up their guidelines and regulations that hurt religious sentiments globally.
Also, read: Robert Downey Jr. becomes the new marketing and brand campaign face for OnePlus