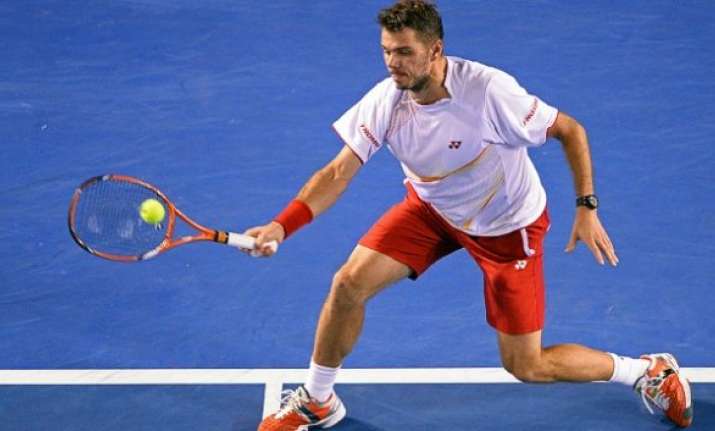 Chennai: Defending champion and World No.4 Stanislas Wawrinka wants to have a few wins under his belt at the ATP Chennai Open in run up to the Australian open, the first Grand Slam of the season.
"I am ready for the new year. Everything is going well for me for this new season so far and everyone will be starting a fresh. I will try to my best and see what I can do throughout the year," Wawrinka said.
"It is beginning of the year and we will see. I have my own plans. I hope I can win some matches here and get some wins before going to Australia. I had won the title last year and it was very thrilling for me," the Swiss star added.
Asked about his possible meeting in the second round against 18-year-old Borna Coric of Croatia, who made phenomenal progress last season, the Swiss said it would be tough opener.
"He is a good player. He is young and has been playing well after some wins last year. If I have to play him, it is a tough match. It is also first match of the year. But, we will see tonight how things will pan for me since I am playing doubles also," he said.
Talking about his performance last year, Wawrinka said it was "amazing" for him.
"I won a lot of big matches and won Davis Cup for my country. I could not expect more, that is for sure. Finishing world number 4 is amazing that I never did before. Again, as I said, it is a new year. Everybody is starting from zero."
Asked as to how difficult it is to be on top four, he said, "It is tough to get there. We will see. Again as I said it is beginning of the new season. We will have to see what is going to be there and I am working for it."
On comparisons with Roger Federer and whether it bothers him he said, "I do things my own way and what is best for me. I have had an amazing career so far. I have won big matches also in tournaments and keep my focus in my game."
To a query on friction between Federer and him, Wawrinka said, "We won the Davis cup together and that is what happened. We finished the year together by winning the Davis Cup title and also we played exhibition matches at Zurich. So, I do not think anything else is important.