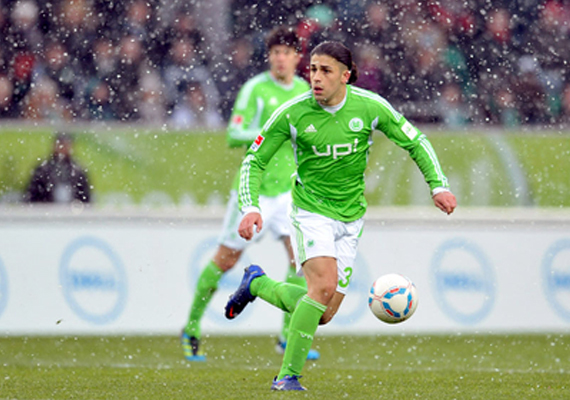 Frankfurt, Germany, Feb 11: Petr Jiracek scored two goals as Wolfsburg edged out bottom-place Freiburg 3-2 in the Bundesliga on Friday.

Freiburg twice came back to level but had no answer with Jiracek's second goal in the 61st minute proving to be the winner.

"Freiburg was the better team and were unfortunate to lose," Wolfsburg coach Felix Magath said. "It's a mystery to me why we lose confidence even when we go ahead."

The game was held in freezing weather and light snowfall, and it got off to a fast start with Jiracek putting the home side ahead after five minutes, having been left unmarked at the far post after a corner.

Johannes Flum leveled in the 11th, taking advantage of a deflection that fell his way. Three minutes later, Marcel Schaefer made it 2-1 for Wolfsburg after a back-heeled pass from Giovanni Sio.

Daniel Caligiuri leveled again in the 38th, curling the ball inside the far post from the left side of the penalty area.

Jiracek's second sealed Wolfsburg's seventh home victory, his left-foot shot from the edge of the box taking a slight deflection off Fallou Diagne.

Jiracek was one of Magath's half a dozen new signings in midseason.

"We made our own life difficult because we made many mistakes in the defense," Wolfsburg goalkeeper Diego Benaglio said.

Freiburg played well and could have earned a draw had Caligiuri not shot wide from a good late chance. Now, the team faces an uphill struggle to avoid relegation.