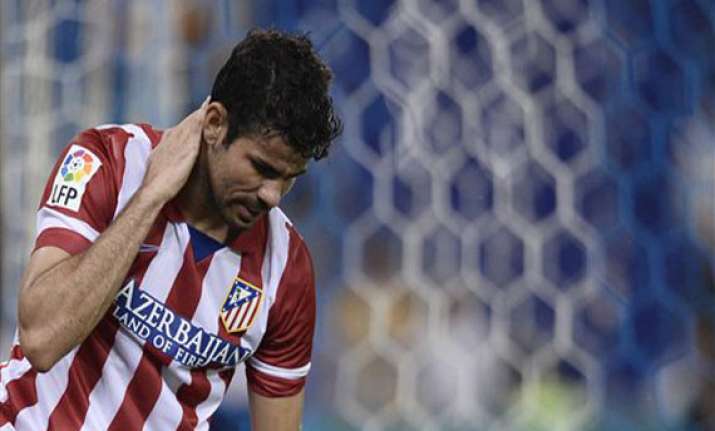 RIO de Janeiro:  Luiz Felipe Scolari says he will pick Diego Costa for Brazil, leaving it up to the striker to decide whether to represent his native country or world champion Spain.
Diego Costa holds a Spanish passport and said he would be willing to play for Spain.   
Scolari had been making it clear that he had the right to pick Diego Costa despite Spain's desire to have the player, and late Wednesday he confirmed to Globo TV that he will include the striker in the squad that will play friendlies against Chile and Honduras in November.   
The Brazilian football federation said in a statement on Thursday it has already advised FIFA of Scolari's intention to use Diego Costa. It sent a letter saying the coach will be calling up the player next Thursday, when the squad for the friendlies is announced.   
Brazil will play Honduras on Nov. 16 in Miami and Chile on Nov. 19 in Toronto.   
"We intend to pick him again," Scolari said. "We want to be able to better analyze him. He is a Brazilian who has been performing well with Atletico Madrid."   
Diego Costa was picked by Scolari for friendlies in March, but the 25-year-old spent only a few minutes on the field when Brazil faced Russia and Italy. Diego Costa is still allowed to join Spain because the friendlies are not considered official matches.   
"When Diego played for us the first time we heard about his satisfaction to be defending the colors of Brazil," Scolari said. "And that's still the case."   
Scolari said the player shouldn't have the option to play for another country after wearing Brazil's jersey. The coach was upset with questions about Diego Costa's intention to join Spain.   
"Spain should respect Brazil's right to choose its players," Scolari said.   
Spain coach Vicente del Bosque said recently that it's up to Diego Costa to decide. "It's the player's personal decision," he said.   
Diego Costa helped Atletico to a club-record start of eight straight wins in the Spanish league, scoring a league-leading 10 goals.