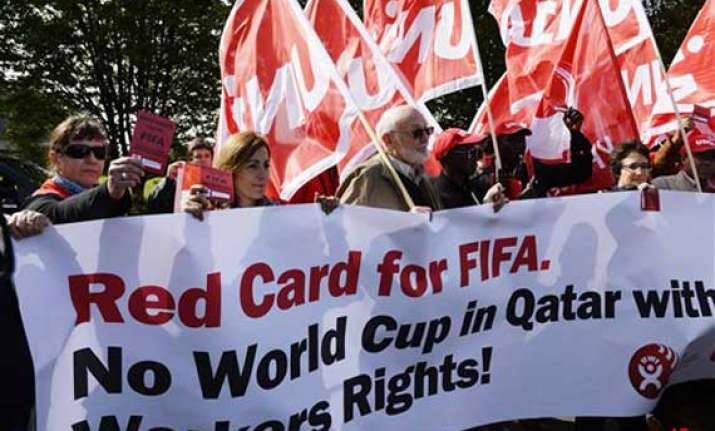 Zurich: With Qatar under increasing pressure and scrutiny as the 2022 World Cup host, the project's top official said on Thursday he's "comfortable and confident" FIFA won't take the tournament from his country.
Hassan al-Thawadi defended Qatar's record on protecting migrant workers and pledged that labor rights were improving, even before claims that dozens have died in the desert heat during construction work linked to the World Cup.
"It will always be our top priority," al-Thawadi said. "If the World Cup is doing anything, it is accelerating a number of these initiatives."
Al-Thawadi met with reporters in a Zurich hotel near where FIFA's executive committee was discussing the labor issue at a two-day meeting which opened on Thursday. Trade union activists protested at the football body's gates.