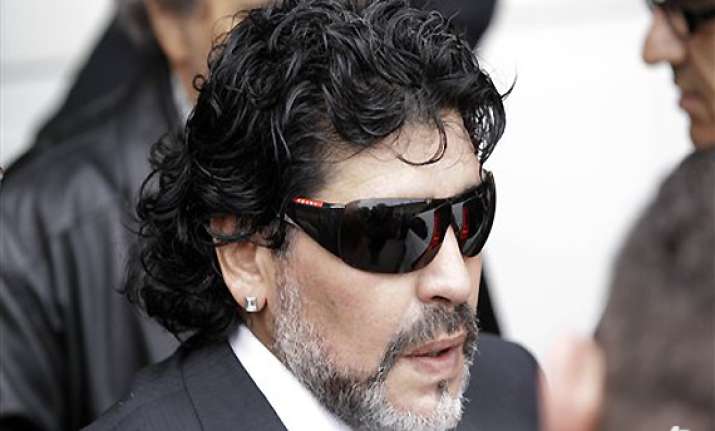 Dubai, U.A.E, Nov 22: A rival coach who clashed with Diego Maradona during an ill-tempered club match in the United Arab Emirates sent condolences on Tuesday to the football great following the death of his mother.

Al Ain coach Cosmin Olaroiu upset Maradona, who coaches Al Wasl, when he celebrated the only goal in the 1-0 loss Saturday. The 1986 World Cup-winning Argentine believed Olaroiu and his staff apparently directed their joy at him.

Maradona flew to Argentina on Sunday to attend the funeral of his mother, who died a day earlier at the age of 82.

"I knew this feeling when my mother passed away," Olaroiu said. "It is a hard time in anyone's life and he needs a lot of surrounding people's support. I wish for him to overcome his sorrow."

Meanwhile, Al Ain Chief Executive Carlo Nohra said if Olaroiu was over the top in his celebrations then that was due to Maradona's status as one of football's biggest names.

"Celebrating a goal against Maradona's team is a major achievement," Nohra said. "We may over-celebrate that just because of the status of the man. It was not mean to be disrespectful."

Nohra dismissed reports that Maradona was mistreated by Al Ain fans and denied they pelted Al Wasl supporters with stones after the match as claimed by the away club's officials.

"We do not believe our crowd misbehaved or disrespected anyone," Nohra said. "They were supporting the team during the match like they always do and celebrating the victory after the match. That is all there is to it."

The Pro League Committee will investigate all incidents from the match.