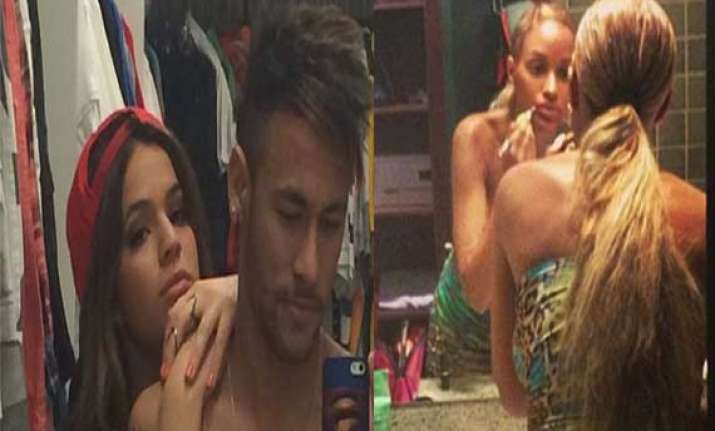 New Delhi: It's a dream for any footballer to represent his country in world Cup, the biggest sporting event on earth.
Like any football fan who is lucky to witness the world Cup in Brazil and would want to keep it alive in his/her memory by clicking selfies, the game's biggest stars too want a document of forever, which inevitably means an onslaught of selfies on social media.
After scoring two goals in Brazil's opening World Cup match against Croatia, Neymar took to Instagram to share a selfie of himself alongside model girlfriend Gabriella Lenzi.
Neymar, who many considered to be Brazil's best hope of winning the World Cup on home soil, is undoubtedly the king of footballers on Instragram, appearing to document every crucial moment in the tournament with a grinning photograph of himself in various states of undress.
With more than six million followers, the 2,000 images Neymar has posted on Instagram have been viewed by fans around the world, giving a unique insight into the personal life one of the world's best footballers as he performs on the sport's highest stage.]