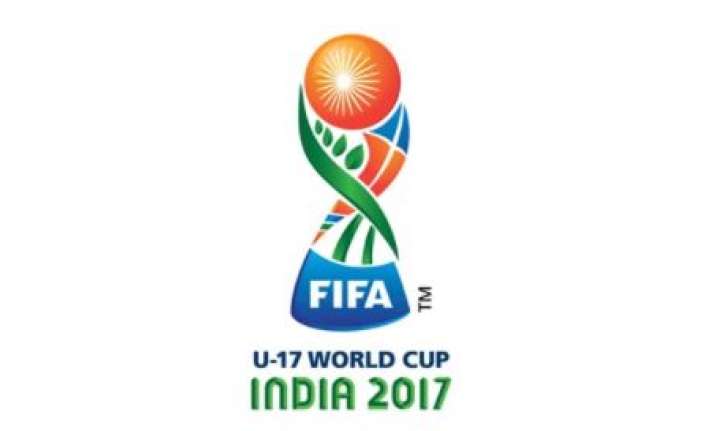 FIFA legends Carlos Valderrama and Marcel Desailly advised the Indian colts to view the upcoming FIFA U-17 World Cup as a huge opportunity to shine on the international stage and perform to their potential. 
"It's a huge opportunity for the Indian U-17 team. If you want to go to Real Madrid, then this is your opportunity. All the big scouts and agents will be watching, so enjoy and grab this opportunity. You don't get too many opportunities in football. This is their moment to shine and stand out," said Valderrama, who used to be a stand-out performer with his sublime ball skills and hair style for Colombia in the 1980s. 
"The Indian team playing at home is something very special. They should be prepared physically and psychologically very well because it is tough to handle pressure playing on home soil," said French World Cup winner Desailly. 
"We won the World Cup in 1998 on home soil because we were able to convert that pressure into positive energy on the field and have that extra performance," he remarked while talking to reporters at the D Y Patil Stadium in Navi Mumbai. 
Nigerian great Emmanuel Amuneke echoed similar views. 
"Unfortunately, I haven't seen them play, being the first time they are hosting this event. It is a big encouragement, opportunity for youths to develop their game," Amuneke said. 
"The U-17 boys need to believe in themselves. Their journey starts here and if they can prove themselves and believe in their ability as a team, play collectively and see how they can make it to the group stage, the opportunity would be great for them," the ex-coach of Nigerian U17 team added. 
The team of five FIFA legends comprising Amuneke, Valderrama, Desailly, Spaniard Fernando Morientes and Mexican Jorge Campos, trounced an Indian select 5-4 in an exhibition match held to start the 30-day countdown for the FIFA U-17 World Cup. 
The tournament is being hosted by India for the first time and matches will be conducted in six cities - Navi Mumbai, Delhi, Guwahati, Kochi, Kolkata and Goa - with the first two games to be played on October 6. 
Asked how the All India Football Federation should take the U17 team ahead after the mega event, Desailly and Morientes emphasised on the basics. 
"It is a tough programme and you have to start from the beginning. You have to create infrastructure, you have to have good coaches that will serve around the players who enable them to understand and read the game," said Desailly. 
"Luckily, they have access to competition now, so it's an opportunity to play at the very highest level and understand the distance that you have made. 
"You have to copy the model we (in France) have established in the clubs, to talk about education. That's why we are here to promote football because football is something special," he added. 
"Similar to what Marcel said, the critical point is the coach, education and infrastructure, because when you create an environment and eco system conducive to have that transition between the youth and senior level, and that's what Spain and France have demonstrated so far," said former Real Madrid legend Morientes.