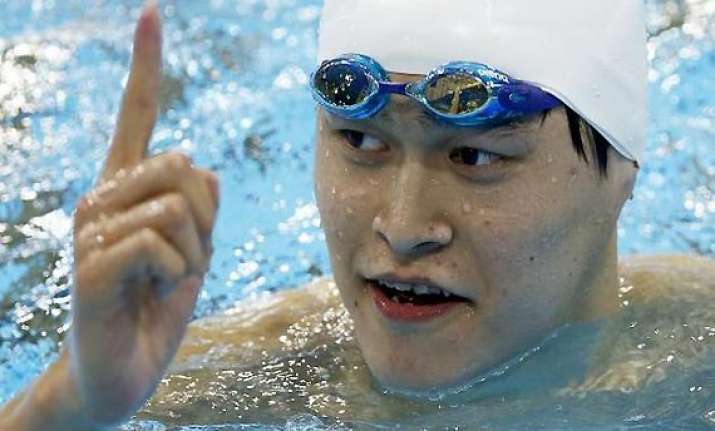 Barcelona, August 1: Sun Yang wrote his name in the record books of the World Swimming Championships when he became only the second man to defend his gold medal in the 800 metres freestyle with a comfortable victory at the Palau St. Jordi here.
Sun Yang swam the fastest time of the year (7:41.36) Wednesday to finish 2.27 seconds ahead of American Michael McBroom, who was a second ahead of Canada's Ryan Cochrane. The Chinese led the race from start to finish but was content to maintain a lead of around a metre until around 150 metres from the finish when he upped his pace to stretch out his lead, reports Xinhua.
China has now won three consecutive World Championship gold medals in this event, equalling the winning streak of the Australian team between 2001 to 2005.
"Before the championships, I had only thought of swimming the 400 and 1,500 metres. But then I did the 800 metres as I wanted to prove myself and also because the Chinese had won in 2009 and 2011 and I wanted to keep the title for us," said Sun Yang.
Sun now has two golds here as he won the 400 metre freestyle Sunday. He is also the favourite for the 1,500 metres Aug 4.