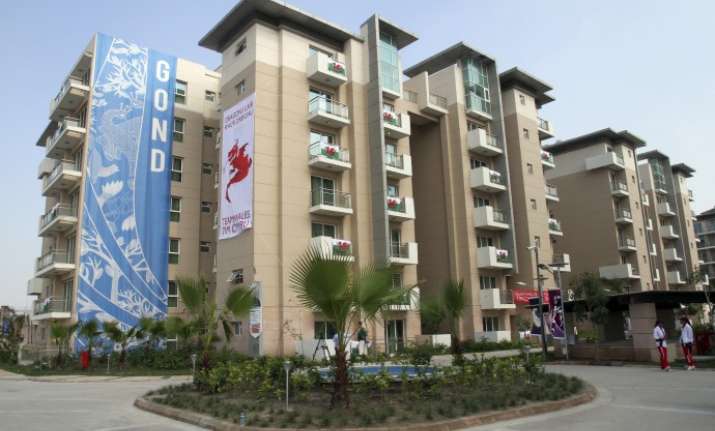 The Delhi Development Authority has covertly changed its housing policy  to ensure that bureaucrats will end up getting a lion's share of the luxury apartment in Commonwealth Games Village, reports Delhi tabloid Mail Today.
At present, DDA owns 723 flats out of the total of 1,168 flats in the Games Village. 
The report says, the proposal, which has been approved by the chairman of DDA, who happens to be Delhi's Lieutenant Governor, will allow DDA to reerve as many as 643 flats - almost 90 per cent - for the bureaucrats. 
The new proposal allows  all Delhi government officials,  including Delhi Police, MLAs, MPs as well as public sector companies - to buy the flats on priority.  
According to the proposal, only 80 flats will be left for the general public. These too will be sold by auction to the highest bidder.  
The flats were originally meant to be sold to the general public, a condition that has now been modified.  
Emaar MGF, the builder, holds the  remaining flats.  Emaar MGF sources say, more than 90 per cent of the flats that belong to the company have been sold out.  
DDA officials said they changed the policy after getting "requests" from various government officials for allotment of the flats. 
"DDA has already approved the new housing policy. However we are yet to send it to the ministry of urban development for further approval.  It will be done only when the minutes of the meeting will be decided", said spokesperson of DDA Neemo Dhar.  
However urban development ministry officials say: "yes, we have received the new proposal but it has not been cleared yet." 
The new proposal includes names of Central Vigilance Commissioner and Comptroller and Auditor General of India in the list of eligible institutions whose staff can apply for Games village flats. 
"By putting up the names of CVC and CAG, the (DDA) officials cannot evade responsibility for the Commonwealth Games mess", says a top CVC official, according to Mail Today report.