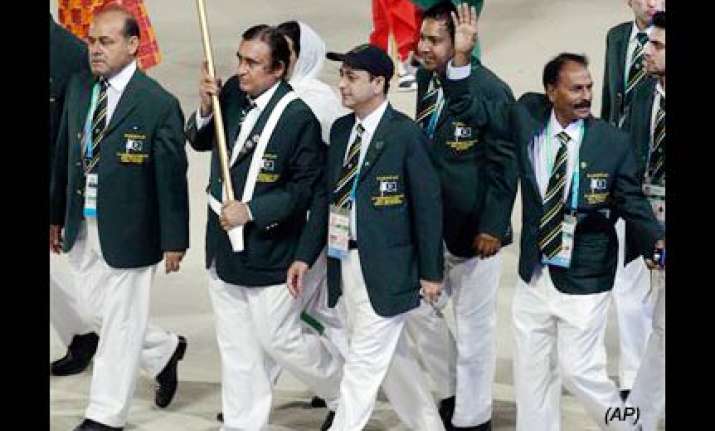 Karachi, Oct 8: The chef-de-mission of the Pakistan contingent in the Commonwealth Games has filed a complaint with the Organising Committee that unknown persons broke into his room and stole cash currency.
 Muhammad Ali Shah said from Delhi that he had filed a complaint with the organisers that Rs 24,800 had been stolen from his room in the athletes' village.
"It came as a shock to me because the security is so high in the village," Shah said.
"The organisers have questioned four people who had the master key of my room and I am hoping the cash will be recovered," he said.
Shah was earlier involved in a controversy at the Opening Ceremony of the Games when he carried the Pakistan flag to lead the team's parade instead of weightlifter Shuja Malik, a Commonwealth Games gold medallist.
The incident had led to the Prime Minister Yousuf Raza Geelani ordering an inquiry into the matter. PTI