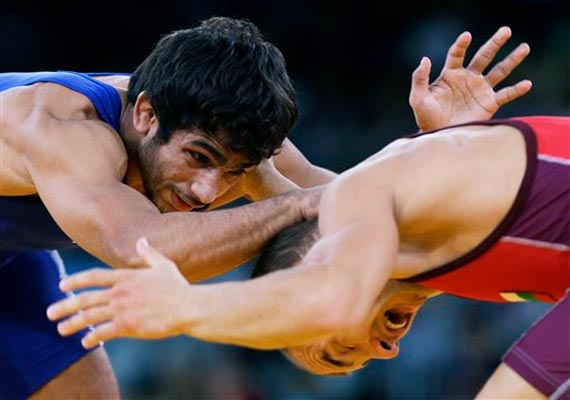 New Delhi, July 28: India has won 3 golds, 9 silver and 3 bronze medals at the Asian Cadet freestyle, Greco Roman style  and female wrestling championship that concluded today in Ulaan Baatar, Mongolia.
India's freestyle team once again won the Champion Trophy by securing 84 points while Iran came as runners up.
Amit Kumar (58 kg), Vikas (63 kg) and Parveen (85 kg) won a gold medal each in freestyle.
Ravi Kumar (54 kg), Ankur Rathi (69 kg), Balraj (76 kg) and Gursewak Singh (100 kg) won silver medals in freestyle category.
Rajesh (46 kg), and Rohit (85 kg) won silver in Greco Roman style category. Anju Ponghal (46 kg), Babita Rani (65 kg) and Divya Kakkar (70 kg) won silver, while Manju (43 kg) and Pooja Tomar (60 kg) won bronze in female category. Manjeet (69 kg) won a bronze in Greco Roman style.