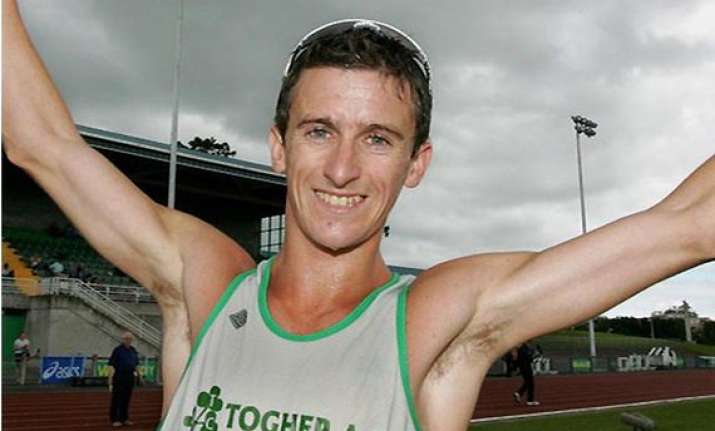 Moscow: Robert Heffernan of Ireland broke the hosts' domination in race walking by winning the men's 50-km title with a world leading time at the 2013 IAAF World Championships here Wednesday. India's Basanta Bahadur Rana finished 33rd.
It was the first major title for the 35-year-old Heffernan, the fourth finisher at the London Olympics as he clocked three hours, 37 minutes, 56 seconds to finish the longest race of the World Championships.
Russia's Mikhail Ryzhov, 21, took the silver with a personal best of 3:38:58 while Australian Jared Tallent, two-time Olympic silver medallist, notched the bronze in 3:40:03.
As a superpower in race walking, Russia collected all the three walk gold medals in Daegu Worlds in 2011. The hosts also claimed titles in men's and women's 20km race but failed to repeat the gold sweep in Moscow.
Rana was way down the field with 3:58.20, his season's best performance. Another Indian Sandeep Kumar was disqualified.