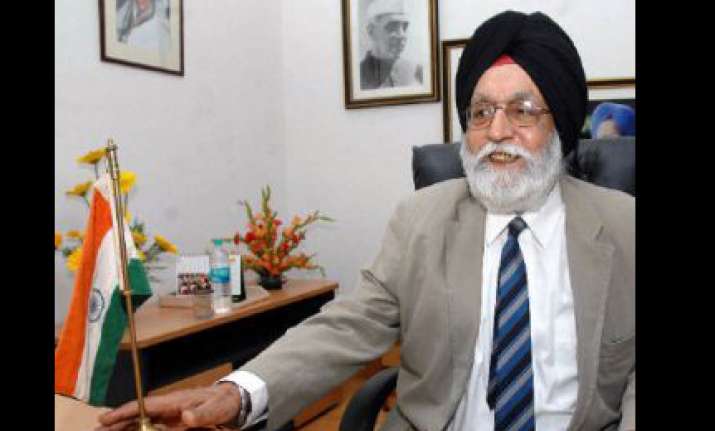 Prime Minister Manmohan Singh is taking personal interest and the government is keen to ensure that Delhi hosts the best Commonwealth Games ever, Sports Minister MS Gill said in  London on Friday.
Gill downplayed the spat between the Organising Committee (OC) and the Commonwealth Games Federation (CGF) over Delhi's preparation for the event and said the government would do everything to make it a success. 
"(CGF president Michael) Fennell spoke to me over phone and I have been in constant touch with (OC chairman) Suresh Kalmadi. All I want is to assure that there is no crisis. Whatever differences are there will be sorted out," Gill told reporters after the Queen's Baton Relay.
"The message is clear -- that India will host the best Commonwealth Games. I also want to say that the Government is very keen on hosting good games," Gill said.
"The mood of the country, mood of the cabinet and mood of the Prime Minister are upbeat about hosting the 2010 games. Prime Minister keeps talking to me whenever possible to find out the progress that has been made," he said.
CGF and OC are at the loggerheads after Fennell flayed the organisers for lagging behind in their preparation for the event.
Fennell, who was in India for the CGF General Assembly earlier this month, had announced that an independent Technical Review Panel would be set up to monitor the progress and he also advocated roping in more foreign consultants to expedite preparation.
The organisers were clearly miffed at Fennell's criticism and Kalmadi had rejected the idea of having another review panel, especially when the CGF coordination commission was already assessing the progress periodically.
Kalmadi also demanded CGF chief executive Mike Hooper's removal from the OC headquarters in Delhi, saying the official was more of an "impediment" to the preparation.
Meanwhile, Gill earlier met Duke of Edinburgh and told him about forming the National Playing Fields Association of India whose main objective is to protect, promote and preserve playing fields in the country.
NPFAI and Fields In Trust (FIT) will jointly work to develop the identified fields for showcasing them during the forthcoming Commonwealth Games. PTI