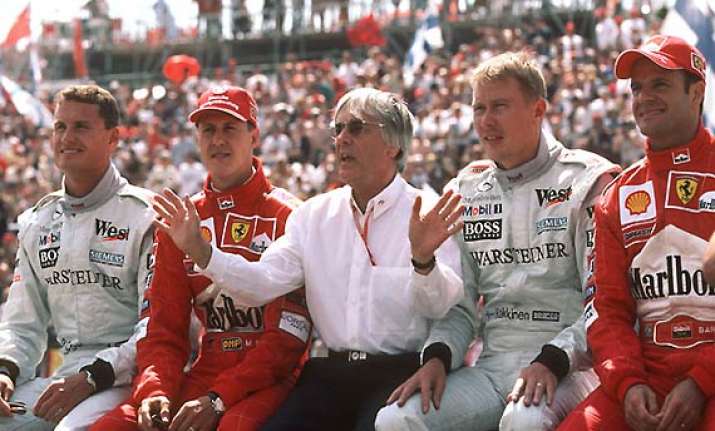 Madrid, Nov 30: Formula One boss Bernie Ecclestone says Europe will likely be left with only five Grand Prixs in the coming years as the sport moves into other places around the world.

The 81-year-old Ecclestone says in an interview in Marca newspaper that "Europe is a good place for tourism and not much else. Europe is finished."

Ecclestone did not say which races would remain, only that he would like to take F1 to South Africa and Mexico, and that he expects to maintain about 20 Grand Prixs per season.

F1 has recently gone to South Korea and India, while Russia has a deal to be a host in the future. Ecclestone expects the United States GP, due to held in November 2012 in Austin, Texas, to be abandoned when governing body FIA meets on Dec. 7.