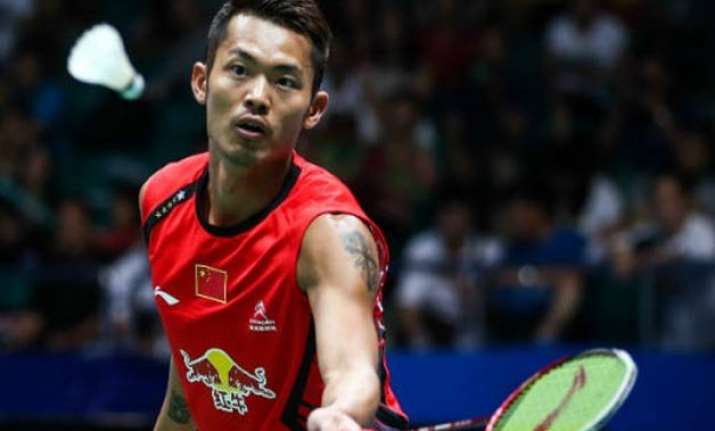 Birmingham: Double Olympic champion Lin Dan fought off a tough challenge to beat Japan's Kento Momota and booked a semi-final berth at the All England Championships here.
Lin, bidding for his sixth All England title, will vie for the final berth against top seed and teammate Chen Long, who eased past sixth seed Chou Tien Chen 21-11, 21-11 in the day's another match, Xinhua reported on Friday.
Momota posed a serious threat to Lin, taking a 6-3 lead before Lin managed to level the score at 7-7.
The 20-year-old Japanese went ahead again at 9-7 thanks to his powerful smashes, but the 31-year-old "Super Dan" managed to make it 10-10 and 12-12.
The two players exchanged lead and when the score was equalled again at 18-18 experience prevailed as Lin scored three points in a row and sealed the game 21-18.
Lin, also a five-time world champion, jumped to 16-9 in the second game, but Momota made a fabulous comeback to make it 19-18. Lin then held onto his nerves yet again and won 20-19.
"It was a tough match. I have never played him before. I lost concentration in the second game, when I took a comfortable lead. He is very young and has no pressure, but for me, it is a different story," Lin said.
He added: "There will be more and more young talented players rising. I can expect that. But since I have decided to stay on the tour, I will not be afraid of their challenge. I will fight for more victories instead."