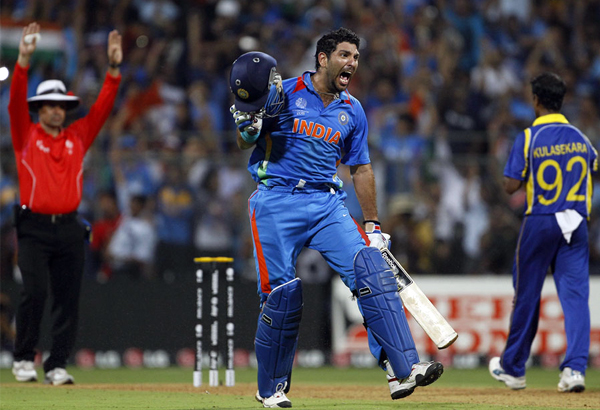 Kolkata, Feb 9: Tennis stalwart Mahesh Bhupathi on Wednesday asked Yuvraj Singh to fight strong against the germ cell cancer and hoped that the young cricketer will come out a winner.

Yuvraj is currently undergoing chemotherapy in the United States.

During his visit to the city, Bhupathi said he had sent personal good wishes to the World Cup hero.

"It's a very disturbing news. But he is a great fighter. He should not mentally give up. He has to continue his fight against this disease. We all are praying for him," the 37-year-old said.

A winner of 11 Grand Slams, Bhupathi was in a flying visit to train the young recruits in his academy at Rajarhat on the outskirts of the city.

"It's a personal trip. Had to keep it short this time. We will do a full clinic later. It's doing very well running with full capacity (65 in both boys and girls sections). We have plans to expand it," Bhupathi said.

Bhupathi and Lara Dutta last month became parents of a daughter -- Saira, something he described as a life-changing experience.

"A life changing experience. I'm still sinking into the feeling. Lara is obviously taking more responsibility as I keep travelling. It's one reason why I kept my visit short." he said.