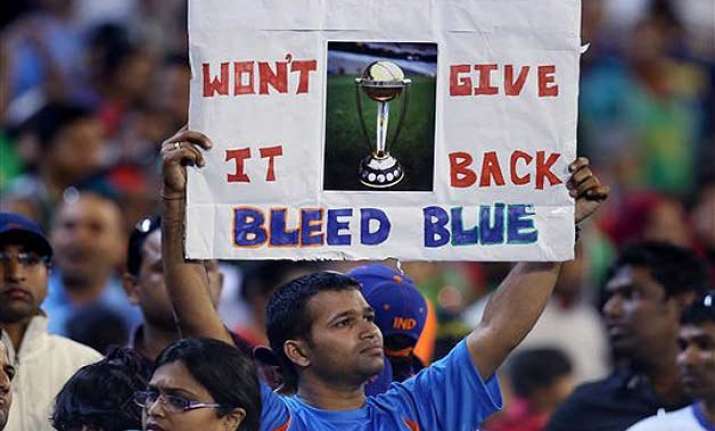 Melbourne: Team India on Thursday received an overwhelming applause from thousands of cricket fans who thronged the Melbourne Cricket Ground (MCG) to watch Mahendra Singh Dhoni's men take on Bangladesh in the quarterfinal of ICC World Cup on Thursday.
The Bengal Tiger fans were also present in big numbers, although the Indian fans outnumbered them. Of the total 51,552 crowd, almost 90 per cent of them were Indians.
Every run was applauded by clapping, flag waving and dancing to the Bollywood tunes.
A enthusiast fan described the match as interesting and very eventful.
"It's a good team spirit India has shown which really helped the team to reach this stage and we are really happy," said Melbourne-based, Naveen Rayala.
Not only a huge crowd of Indians living in Melbourne had witnessed the match but also large number of people from different parts of Australia as well as countries like the UK, New Zealand and USA gathered here to see their heroes in action.
"Its was an awesome performance by Indian team and the semi-finals will be really interesting. Given their performance, we are pinning high hopes for the World Cup too," said a London-based businessman Jasmeet Singh, who visited Melbourne to watch the match.
The match not only attracted Indians youngsters but a large number of children and elders were also present to cheer the team.
Defending champions India defeated Bangladesh today by 109 runs to reach the semi-finals of the World Cup.