Follow us on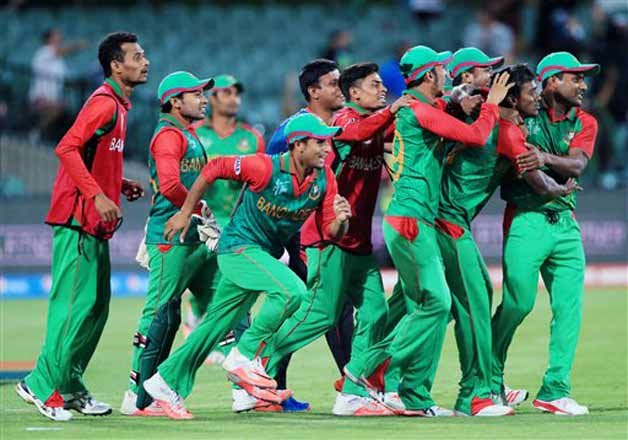 Hamilton, New Zealand: Bangladesh coach Upul Hathurasingha says his team's win over England and qualification for their first Cricket World Cup quarterfinals are the result of his players conquering their "fear of failure."
Hathurasingha told reporters Thursday that Bangladesh has finally shrugged off the paralyzing fear of defeat that has inhibited its play for much of the time it has spent among cricket's top flight.
Beating those demons meant that Bangladesh was playing with freedom and self-belief that was never more obvious than in the 15-run win on Monday that eliminated England from the World Cup and propelled Bangladesh into the quarterfinals.
Hathurasingha said if commentators detected a difference in this Bangladesh team it was that "overall we are not afraid to fail."
"That's the key word that we spoke about," he said. "In the past we were paralyzed by failures, we were not pushing ourselves and we've talked about throughout this World Cup.
"I think for us there's a freedom to do things and believing in ourselves is the key, not only for the England game but the other games. Even when Scotland put up 300 we were still backing ourselves to do things."
Hathurasingha said Bangladesh came to the World Cup confident it would qualify for the quarterfinals from a tough group and had done so with a match remaining.
"I think ... qualifying for the quarterfinals is a big achievement for the Bangladesh team," he said. "At the start we were against the host countries (Australia and New Zealand) as well as Sri Lanka and England, so it was a huge task for us to qualify. But the big thing is we believed we could do it and we were prepared to beat one of the big teams to get here."
Bangladesh will face unbeaten New Zealand on Friday in its final Pool A match, eager to maintain the standard it achieved in its win against England as it moves toward the knockout stage.
Hathurasingha said one of the keys to beating New Zealand is to contain the team's captain and prolific run-scorer Brendon McCullum.
"It's difficult because he's doing the same thing. ... He's playing without fear," he said. "But again, we play to our strengths and we have game plans and if we can execute those plans that we have, that's the key to winning this game."