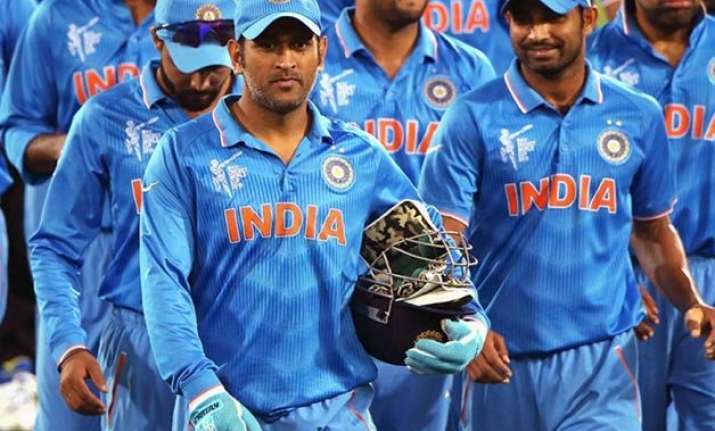 London: India's High Commissioner to the UK, Ranjan Mathai, has echoed the sentiments of thousands of Indian cricket fans in Britain, wishing that the year 2015 would again prove to be India's at the World Cup.
"Cricket is a British game which we have converted into an Indian game," Mathai said.
"I hope we win the World Cup this year and prove once again how Indian cricket really is," he said at the UK launch of a new book 'Cricket World Cup: The Indian Challenge' here Thursday.
The book is a chronicle of the World Cup from an Indian perspective, says its author Ashis Ray.
It was recently presented to President Pranab Mukherjee at the Rashtrapati Bhavan.
The book had its official launch in India and Australia in recent weeks to coincide with the ongoing tournament in Australia and New Zealand, where India has clocked two very decisive wins against Pakistan and South Africa.
"The South Africa win was not such a surprise. The two teams have very even batting strengths and what won the game was mental strength," said Ray who also analyses cricket on TV channels.
As a member of BBC's Test Match Special commentary team, Ray covered the 1979 and 1983 World Cups, including commentating in the final of the latter event.