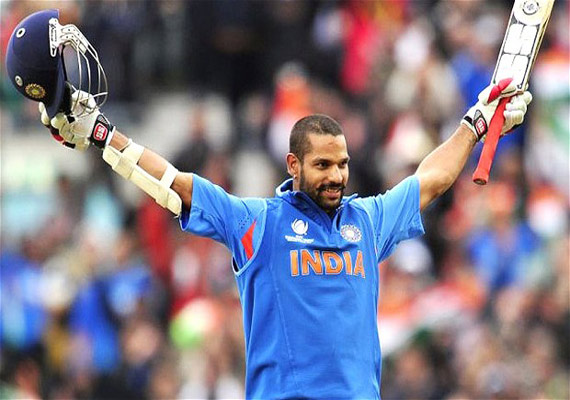 New Delh: Team India batting star Shikhar Dhawan, who replaced his compatriot Virendra Sehwag, feels now that Veeru and Gouti ( Gautam Gambhir) have started practicing, there will be a lot of competition for opening slot.
Dhawan was speaking at an event in Delhi where he was announced as  Brand ambassador of RK global. 
Shikhar Dhawan, who made his debut with a fastest hundered against Australia in March this year, said he always wanted to do well while watching Sehwag-Gouti play.
Beaming with confidence after success, the hard hitting batsman said he can score triple hundred in ODI. He went on to add that though he has been technically sound from the beginning but with the time he has now gained mental strength and maturity also.
On his his secret of amassing runs, he said,"I get more hungry when I am not performing well."
On up coming South Africa tour, he said that India will do well as we have a good team with strong fielding and bowling.
He refused compare
Virat Kohli
with Dhoni, saying dhoni has been the captain of India for a long a time where as Kohli is very young.