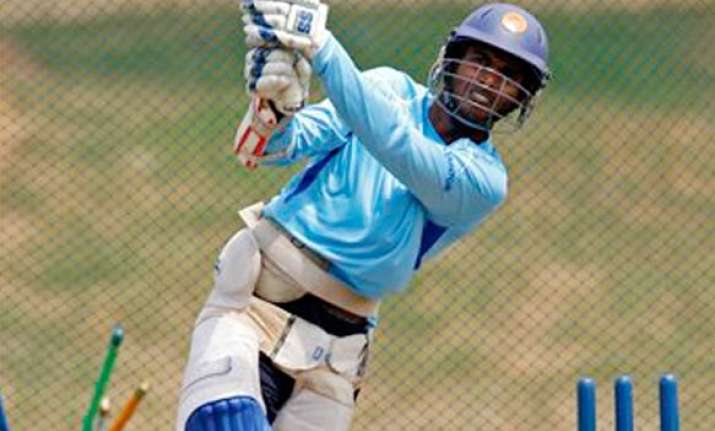 Colombo, Sri Lanka, Feb 23: Sri Lanka's opening batsman Upul Tharanga sent Pakistan a warning on Wednesday, saying that one of his main aims at the 2011 World Cup is to score the century that has so far eluded him in 12 previous matches in the competition.
The 25-year-old left-hander scored 19 runs before being run out in Sri Lanka's opening match of this edition against Canada. As he prepares to face Pakistan in a Group A match on Saturday, Tharanga said he will now be looking to make a better start and to score big.
"As a batsman, my plan is if I get a good start to always capitalize on it a get a good score," Tharanga told reporters.
"One of my plans is to get a hundred in a big game like a World Cup (game)."
Tharanga has scored three half-centuries in World Cup matches since his debut in 2007, with a top score of 73 against New Zealand in the semifinals in the Caribbean.
Tharanga made it clear he was not underestimating Saturday's opponent, which beat New Zealand 3-2 in a one-day series which finished there earlier this month.
"They (Pakistan) are a very good side, a very good bowling attack. They did well in New Zealand and we are looking forward to the game."
But he added: "It's really good playing in home conditions with the home support." AP