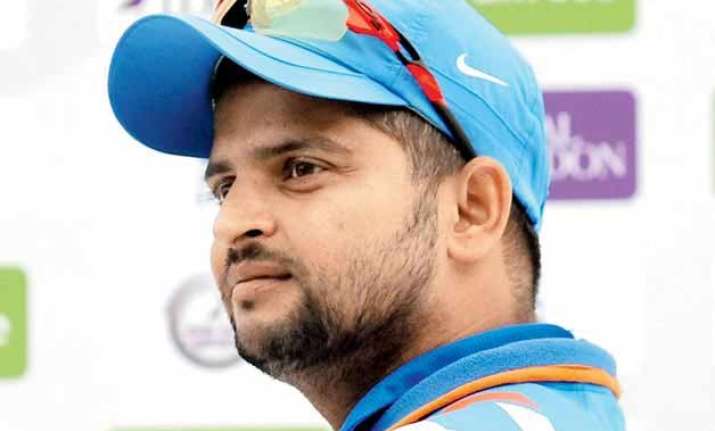 New Delhi: Suresh Raina was the first choice for captain's post for India's recently concluded cricket tour of Zimbabwe. Ajinkya Rahane was picked up for the job and Raina was rested only after the latter's name figured in Lalit Modi's controversial email to ICC.
According to report carried out in India Express, "The top brass of BCCI weren't keen on Raina after he was named in an email from Lalit Modi to ICC, where it was alleged that Raina, along with Ravindra Jadeja and Dwayne Bravo, had accepted favours from an Indian real estate tycoon."
Lalit Modi addressed an e-mail to ICC CEO Dave Richardson in 2013, alleging that two Indian cricketers and a West Indian player were paid in cash and kind by an Indian real estate magnate; and then tweeted about it. Modi suggested that others might too be involved.
The Indian selectors had met on June 29 to select the team for Zimbabwe, just two days after Modi's email to ICC CEO David Richardson became public.
"The senior selection committee was in a fix when the BCCI official asked them not to name Raina as captain. The selectors had initially named Raina captain for three ODIs and two T20s, " the report said.
In the post-selection media interaction, On being asked why no action has been taken even after the ICC drew BCCI's attention to Lalit Modi's letter,  BCCI secretary Anurag Thakur had said,  "These three are international players, and the ICC has to conduct an enquiry. So far, ICC has not come out with a report. There is no information from the ICC as of now. In a way, this is clean chit."
Later, Raina issued a statement denying all allegations against him as false. "I would like to make my fans around the world aware, and clear the air that I have always played the game in the right spirit and with utmost integrity. I have never been involved in any wrongdoing and all allegations against me are false. Playing cricket is my passion, for whichever team I have represented. I am also figuring out my legal rights to take the right steps ahead in this matter."
In 2010, the BCCI had dismissed a report which said that Raina was seen with a woman allegedly linked to bookies during the tour of Sri Lanka that year.