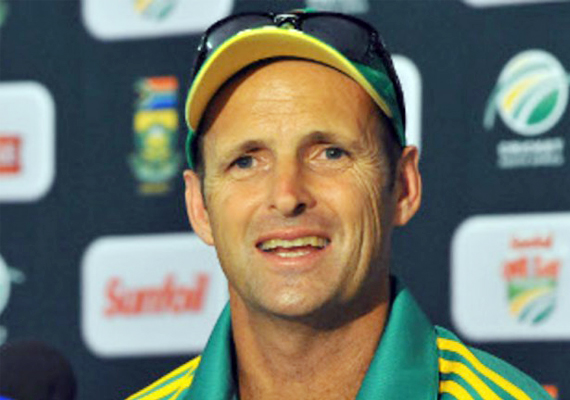 Johannesburg, Mar 29: South African coach Gary Kirsten has said his side has the ability to dominate world cricket, after arriving home from his first overseas tour with the national team.
"It was nice to go on tour and connect with all the players. We have new management, and some new players, and we were a long way from home, but we connected well as a unit," Sport 24 quoted Kirsten, as saying after arriving following a successful six-week tour of New Zealand.
"We've set ourselves some lofty standards, and we want to be the best team in world cricket, so we're very excited about where we're going," he added.
His statement came after South Africa won the T20 series 2-1 followed by a 3-0 cleansweep in the ODI series, and a 1-0 victory in the three-match Test series against New Zealand.
Kirsten, who took over from caretaker coach Corrie van Zyl at the start of the season, said he was delighted with his team's efforts.
"I'm very happy with the tour. I think it was mission accomplished, certainly from what we wanted to achieve in all three formats. New Zealand is not an easy place to tour, and we started with a loss (in the first T20 game), but we finished well in the Test series," he said.