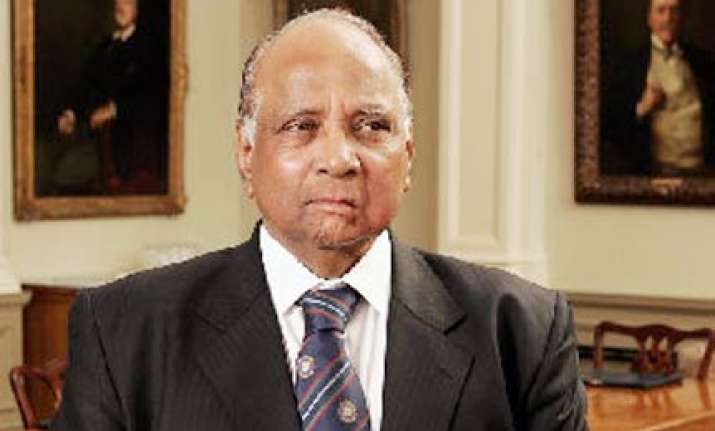 The International Cricket Council's (ICC) president-elect Sharad Pawar is upset over the world body's plans to move its headquarters back to London from Dubai. Ironically, this move has been supported by the Indian cricket board (BCCI) in ICC meetings earlier, says a Times of India report.  
Sources in the board said that Pawar is unhappy with such a decision because he feels it would be a huge waste of money — ICC has already spent $7 million to construct a state-of-art office in Dubai.  
Moreover, Pawar is also worried about the tax issue. If the headquarters moves back to London, the ICC will have to shell out more money to meet its tax obligations as it will get no relief in London.  
Pawar was unavailable for comment but BCCI sources confirmed the move to shift the headquarters. "We want the ICC headquarters in London because we strongly feel that a Test-playing nation should have the head office. Currently, the proposal is with the ICC president David Morgan and chief executive Haroon Lorgat. They are studying this proposal and will decide after getting the approval of the affiliated members," a top BCCI official said on Tuesday.  
According to sources, Pawar has pointed out that Dubai is centrally located and suits all Test-playing nations and the full board members, barring the West Indies. There is also a state-of-the-art cricket academy in Dubai, which is managed by ICC. The cost of establishing the head office all over again would be huge, feels Pawar.  
The former BCCI boss is also concerned about the ICC employees now in Dubai. If a shift happens, ICC could lose quite a few of its able staff members. It has also been learnt that since ICC presidency is a full time job, Pawar wants to visit the ICC headquarters almost every week after he becomes the ICC president this June. If the head office is shifted to London, it will make things difficult for him, as he already has a lot of responsibility related to his work as agriculture minister.
The president of the Zimbabwe Cricket Union, Peter Chingoka, has already told the ICC that he is not in support of moving back the world body's headquarters to London. The ICC headquarters was shifted from London to Dubai in 2005 after the UK government refused to grant the tax concessions that the ICC had asked for.