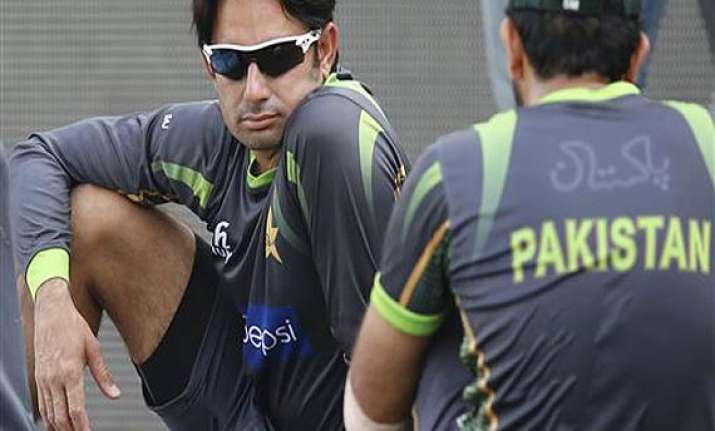 Pakistan off-spinner, Saeed Ajmal wants another duel with the  Indian batsmen in the ongoing World Twenty20 in Bangladesh.
"We have two more group matches to play in this tournament and they are must win matches for us if we want to qualify for the semifinals," Ajmal said
"Right now my focus is just to win the remaining two important games. But yes I would love to have another duel with the Indian batsmen in this event,"
Ajmal is at present the leading bowler in the ICC rankings in different formats, said if Pakistan were able to qualify for the semi finals he would not rule out another match with India in the tournament.
Pakistan lost to India in the group match in an one-sided encounter . But the off spinner made it clear he always enjoyed his duels with the Indian batsmen.
"Bowling in T20 format is a big challenge for a bowler anyway and against India it gets more challenging. Because the pressure and expectations of a Indo-Pak match are so much."
"Now I have become used to my role in the team. And I love to perform under this pressure because my teammates also have a lot of confidence in me," he said.
Ajmal said that pitches in Bangladesh were assisting the spinners but because of the high scoring trend by batsmen in the World T20, bowlers were always going to have a hard job on their hands.
Ajmal made it clear that like any bowler he wanted to be recognized as the best in the world but said helping his team win matches was far more important for him.
I want another shot at Indian batsmen in WT20: Saeed Ajmal